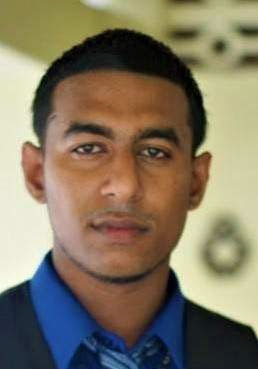 (Trinidad Express) Brandon Sampath accidentally killed himself while cleaning a gun on Monday, police believe.
Police officers recovered the home-made firearm and were told by a close male relative that he attempted to dispose of it after Sampath was shot.
The firearm was found about 20 feet from the body in a forested area.
Sampath, an employee of the Ministry of Works, was discovered dead in a drain leading to a garden at La Salle Road.
At around 7.30 p.m. Monday officers of the Biche Police Station responded and were shown Sampath's body by his father, Ramnanan Sampath, 58.
Crime Scene Investigators found a 12-gauge cartridge in Sampath's pocket, and a 'rammer' (a device to discharge the homemade firearm) in his hand.
A stock for a home-made shotgun and a pair of pliers were next to the body, police said.
The firearm was not found.
Officers said that Ramnanan Sampath told them his son usually went into the garden and return home at around dusk.
Police said they were told that at around 6.30 p.m. when Sampath's car was seen on the road and he could not be found, relatives went in search of him.
They found his body, covered in blood, unresponsive face down in the drain.
An autopsy at the Forensic Sciences Centre performed by Dr Highvon Des Vignes found that Sampath died of a gunshot wound to the head.
Officers returned to the scene and were led to the firearm by a close male relative.
A statement was taken from the relative.
Around the Web