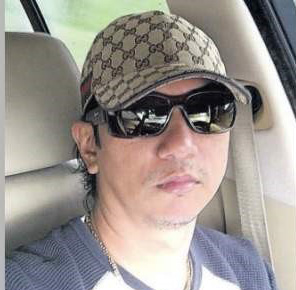 (Jamaica Observer) Fear. That's what has forced the cancellation of plans to hold a funeral service for slain St Andrew businessman Dennis Ramdial in Jamaica.
A week shy of three months since the horrific murder of the St Andrew businessman on October 23 last year, several of Ramdial's relatives have fled Jamaica for North American destinations out of fear for their safety and have ruled out any possibility of holding a service in this north Caribbean island out of concern of possible attacks on family, friends and well-wishers.
Instead, a service of thanksgiving is due to be held in Florida, United States, in "around a week's time", one senior police source close to the arrangements told the Jamaica Observer last week.
Dennis Ramdial's son, Richard, was killed three months before him, on July 13, as his Mercedes Benz sport utility vehicle idled in traffic on Ruthven Road in St Andrew.
"There is no one to plan the funeral service. Those who are in a position to make the arrangements have fled Jamaica thinking that they too could be victims of more gun attacks," one sleuth told the Sunday Observer last week.
Dennis Ramdial was shot dead outside his business place — Ramdial Engineering Works Ltd — which he ran for several years on Beechwood Avenue in St Andrew. A subsidiary company — Ramdial Auto Sales and Accessories — is also housed at the same premises at 1 Beechwood Avenue, but also remains shuttered.
The older Ramdial was outside his business place when he was shot numerous times by his attacker who drove a motorbike. Doctors confirmed him dead upon his arrival at the Kingston Public Hospital — a journey of five minutes by emergency vehicle, but close to double that time during normal traffic flow.
Another source close to the arrangements said that Dennis Ramdial's body was cremated just over a week ago and the ashes had already been flown to the United States in time for the planned service of thanksgiving.
"Yes, the body was cremated at a local funeral home and even his friends stayed away from that. Only about eight people turned up for it, because this fear factor still lingers and no one knows if they too could be victims. People are just scared," the family source said.
Dennis Ramdial's imposing house on a hill in an upscale St Andrew community remains locked up since security precautionary measures were applied days after his death.
Jamaica Observer reports of the death of Dennis Ramdial at the time of the incident last October told a tale of shock and disbelief at the manner in which the man of Indian descent's earthly chapter closed.
"Mi cyaan believe seh Mr Ramdial dead. Mi weak! Mi cyaan eat yah now," a man who rode up on a bicycle told this newspaper's sister publication, the Daily Observer.
Another, according to the Daily Observer, wondered aloud if gunmen would go after the father, following the death of the son, but he never thought that anything of the kind would have happened so quickly after.
Unlike his dad, a service of thanksgiving for Richard Ramdial was held at Stella Maris Catholic Church in St Andrew days after he died.
Investigators believe that the man whom they fingered in the murders was himself shot dead six days after the senior Ramdial's death. They believe that Valbert Harley, who was known initially as Valdy, and then Waldy, 38, killed the Ramdial duo. The reasons suggested could not be verified by the Jamaica Observer and will not be mentioned.
Harley, the senior police source said, was regarded as a 'don' in the St Andrew West Central constituency of Prime Minister Andrew Holness, who also gave himself the additional label of 'Don of Dons' for the Corporate Area.
Harley was shot dead by men travelling in a motor car after the so-called Don's vehicle — the third one he changed over to on the way, according to a police source — stopped on Mountain View Avenue to buy fruits from a vendor, just past midday. He had left the Home Circuit Court earlier that morning in a mini motorcade where he and a brother had gone to report for a mention of a murder case which was before the court. The brother, another passenger in the car and the vendor were also shot. All three survived.
Reports swirled later that day and into the following day that Harley was shot dead by law enforcers sworn to protect and serve the nation, but that claim was stoutly denied by the police, who maintained that the man who lived at Garth Road in Barbican, St Andrew, was executed by lawbreakers — one of the 1,616 acts of slaughter which police reported for all of 2017. However, to this day, some close to the case refuse to budge in their belief as to who the shooters were — maintaining that it was a special squad of police personnel who carried out the act.
"A police kill Waldy … nobody nah tell me nutten else," one resident of the Cockburn Pen community in St Andrew West Central insisted. "A special order dem get fi kill Waldy."
Around the Web