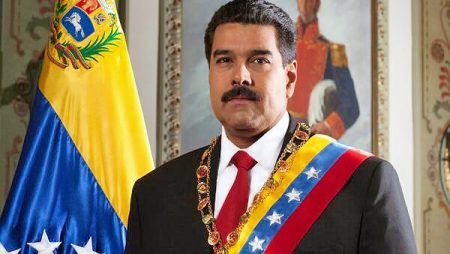 CARACAS,  (Reuters) – Venezuela's government yesterday said online media had published "false information" about the petro cryptocurrency being proposed by President Nicolas Maduro.
Maduro is pressing ahead with an attempt to capitalize on the success of cryptocurrencies like bitcoin as Venezuela's fiat currency, the bolivar, plunges to all-time lows against the dollar and the country struggles with hyperinflation.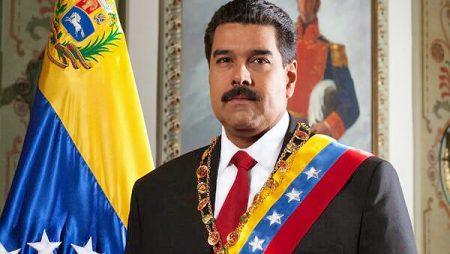 Advisers to Venezuela's government are recommending it sell $2.3 billion in petros in a private offering at a discount of up to 60 percent, according to a document reviewed by Reuters.
"Via some digital media, false information has been published regarding a White Paper on Venezuela's cryptocurrency, the petro, which we categorically reject," wrote the Superintendent of Venezuelan Cryptoassets and Related Activities, a newly created state entity.
"It is important to note that the official presentation of the White Paper regarding the petro will soon be made by Venezuelan President Nicolas Maduro."
The statement did not specify what false information had been published or name specific media groups. The Information Ministry did not immediately respond to an email seeking clarification.
Venezuela's opposition-run Congress has declared the petro an illegal debt issuance by a government desperate for cash, and has said it will not recognize it.
The U.S. Treasury Department on Tuesday warned the petro could violate sanctions against Venezuela, saying that investors who acquire it could face legal risks.
Comments

CARACAS,  (Reuters) – Venezuela's opposition coalition said yesterday it could not participate in a "fraudulent, illegitimate" presidential election on April 22 due to unfair conditions created by President Nicolas Maduro's government.
BRASILIA, (Reuters) – Brazil environmental agency Ibama will decide on French oil firm Total's application to drill in the environmentally sensitive Amazon river basin before the end of May, and possibly as soon as the end of March, an agency official told Reuters on Wednesday.

(Trinidad Express) Levi Dolloway, who was found guilty of unlawfully killing his wife, was on Tuesday sentenced to 15 years and four months behind bars.

(Trinidad Express) A GUAYAGUAYARE watchman was shot while headed to his workplace last night.

GENEVA,  (Reuters) – Sanctions should be stepped up against Venezuela's leaders and oil sector in response to the country's repressive political climate, the head of the Organisation of American States (OAS) said yesterday.