(Trinidad Express) A Sangre Grande man was shot dead in his bed yesterday morning.
Garth Sansand, 28, of Machack Street, Foster Road, was shot in the head and died at hospital.
His 17-year-old girlfriend told police they were asleep in his one room apartment when she was awakened by explosions at around 1.30 a.m. Tuesday. Moments later she felt Sansand shaking and she looked over and saw blood oozing from his head.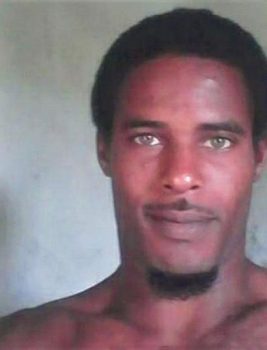 Police officers of the Sangre Grande CID responded and paramedics took Sansand to the Sangre Grande Hospital where he died at around 4.30 a.m.
The teenager gave a statement to police on the incident. Sansand's killing took the murder toll to 46, according to an Express tally.
Comments

GENEVA,  (Reuters) – Sanctions should be stepped up against Venezuela's leaders and oil sector in response to the country's repressive political climate, the head of the Organisation of American States (OAS) said yesterday.
RIO DE JANEIRO, (Reuters) – A viral music video called "What a shot" is stirring debate in Brazil about the glamorization of crime and freedom of expression, as surging crime in Rio de Janeiro has led the government to put troops in charge of security in the tourist city.

(Trinidad Express) Ragoonanan Narine has been sentenced to a total of 58 years in prison for sexual offences against a mentally challenged child who became pregnant after one of the assaults.

(Trinidad Express) Arima accountant was killed trying to escape thieves during a robbery at his home on Monday.

(Barbados Nation) On Monday night, Adrian Rommel Griffith, also known as "Laddy", was gunned down in Belleview, Waterford, St Michael.