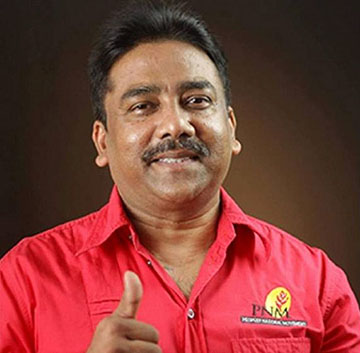 (Trinidad Express) After months of internal investigations, State owned Petrotrin has fired hospitality officer turned oil transfer specialist Vidya Deokiesingh.
Deokiesingh, a former People's National Movement (PNM) candidate in the 2015 general elections, was fired on Wednesday after an internal Human Resources investigation wrapped up. However, this is not the end of the matter as Petrotrin chairman Wilfred Espinet has confirmed that more employees have been named in the fake oil scandal.
Deokiesingh was initially retained at Petrotrin as a hospitality officer but was promoted to oil transfer specialist which allowed him to interact with A and V Drilling and sign off on the sale of crude oil to Petrotrin from 2016-2017.
Espinet confirmed yesterday that Deokiesingh was fired and denounced the slow pace of the bureaucratic process that led that to his dismissal.
"It's an expensive process and a major distraction," Espinet said in a telephone interview. Espinet did not expand on the internal findings that led to Deokiesingh's dismissal but did say that the process is the same for any employee who was "identified as being involved in discrepancies". He said that Deokiesingh was not the only employee identified in the matter of the overstatement of crude oil sold to Petrotrin by A and V Drilling and Workover.
A and V Drilling was dismissed on December 22, 2017.
"If we have an employee who we have identified as implicated in anything not correct then we need to enforce protocol," Espinet said.
Around the Web