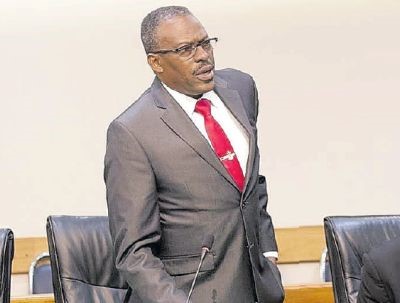 (Trinidad Guardian) Still no name, no confirmed religious group, nationality nor what exactly the threat is or was in regard to the reported plot to disrupt Carnival 2018.
Acting Police Commissioner Stephen Williams only confirmed yesterday—at another of several media briefings held since the Police Service revealed the news last Thursday—that an eighth suspect has been held.
National Security Minister Edmund Dillon, who hosted the briefing yesterday, spent quite a few minutes confirming and assuring that Carnival was safe for masqueraders and other revellers of the annual event urging them to go out and have their fun.
Yesterday's news conference was held at the Ministry of National Security, Temple Court, Abercromby Street Port-of-Spain.
Dillon said law enforcement officers were fully mobilised to protect citizens and visitors to the island at this time.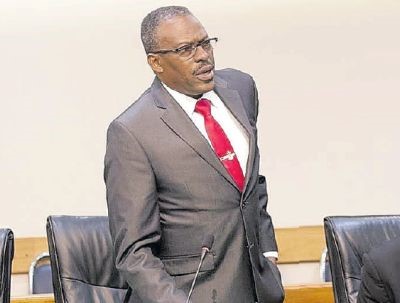 Williams announced that there would be stop and search exercises, breathalyser testing, speed guns and police patrols in all communities.
When questioned yesterday by the media whether high profile prisoner Rajaee Ali's removal on Friday from the Port-of-Spain Remand Prison to Golden Grove had anything to do with the ongoing investigations into the threat to disrupt Carnival or part of the heightened security measures in place, Dillon responded by saying whatever decisions are made within the prison regarding prisoners is the sole responsibility of the Commissioner of Prisons.
Pressed further on the same matter, as relatives of Ali have told the media that their understanding of his removal came as a direct instruction from Dillon's office, he again dismissed this reiterating that providing additional or heightened security outside the parameters of any prison falls within his remit, hence the current reinforced security measures externally at various prisons namely Port-of-Spain Remand, Golden Grove and Carrera.
However, he noted it remained the sole responsibility of the Commissioner of Prisons with regards to the transferring or any other major decisions relative to prisoners.
"Anything within the prison's domain is the sole responsibility of the Commissioner of Prisons who can move or adjust prisoners as he sees fit based on the nature of the situation," Dillon said.
As for Ali's relatives' information, he said he could not say where they would get such information.
The involvement of the FBI or any other form of US official, joining forces with the various arms of national security to treat with the threat was also dismissed by Williams.
When asked about this by the media, Williams could not confirm that the circulating Whatsapp pictures of various types of explosives were the devices planned for use in the now foiled threat.
Williams said, "Well I do not know what you have seen, so I will not speak on what you have seen. we have shared that it involves violence which includes firearm, we have conducted searches for firearms and other forms of explosives."
To the question of what would be the actual charge or charges for the suspects held, Williams added: "We have conducted the investigations and all the investigations are all geared towards unearthing sufficient evidence to prosecute the individuals.
"As soon as we would have achieved that by having the necessary evidence to prosecute we will prosecute.
Comments

BOGOTA,  (Thomson Reuters Foundation) – Indigenous women from Ecuador's Amazon rainforest have called on the country's president to end oil and mining projects on their ancestral lands, as the nation pushes to open up more of its rainforest to drillers.

LIMA, (Reuters) – Peru's new President Martin Vizcarra urged justice officials yesterday to act swiftly and join him in a fight against corruption "at any cost," two days after his predecessor was toppled by a sprawling graft scandal.
LONDON,  (Reuters) – Investigators from Britain's data watchdog yesterday searched the London offices of Cambridge Analytica, the data analytics firm at the centre of a storm over allegations it improperly harvested Facebook data to target U.S.
TREBES, France,  (Reuters) – A gunman killed three people in southwestern France yesterday as he held up a car, fired on police and seized hostages in a supermarket, screaming "Allahu Akbar" before security forces stormed the building and killed him, authorities said.

(Jamaica Gleaner) Jamaica has made a formal offer to purchase Venezuela's 49 per cent stake in the Petrojam oil refinery.