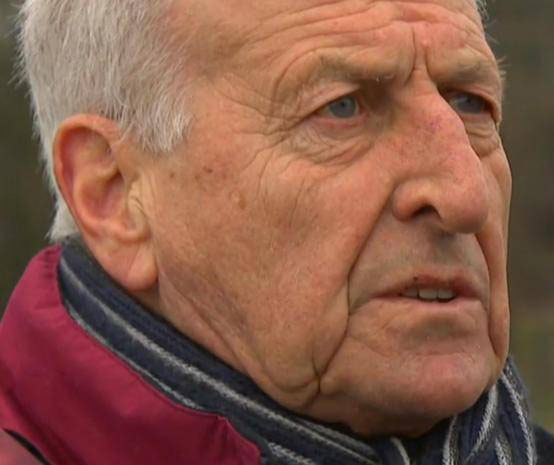 LONDON,  (Reuters) – Oxfam's country director in Haiti admitted to using prostitutes at his residence during a relief mission before resigning in 2011, according to an internal investigation into allegations of sexual misconduct released by the charity yesterday.
It is the first time Oxfam has directly addressed accusations against Roland Van Hauwermeiren, who has denied paying for sex with prostitutes or abusing minors. He ran the Oxfam operation in Haiti after an earthquake in 2010 and resigned in 2011.
The charity said it was releasing the 2011 report, which also documents accusations against others of using prostitutes in Oxfam-rented accommodation and of bullying and intimidation, to "be as transparent as possible about the decisions we made … and in recognition of the breach of trust that has been caused".
Reuters has been unable to contact Van Hauwermeiren for comment.
Allegations of sexual misconduct against those sent to help victims of the earthquake, which killed tens of thousands, have shaken the aid sector, with Haiti's president calling for investigations of other groups.
Britain and the European Union are reviewing the funding of Oxfam, one of the world's biggest disaster relief charities.
The internal report details what the charity did after receiving an email on July 12, 2011, claiming that various members of staff in the Haiti project had breached Oxfam's code of conduct relating to sexual exploitation, fraud, negligence and nepotism.
The report said the charity investigated the country director and found the "only substantiated allegations" against him were the use of prostitutes at his Oxfam residence. It said he offered to resign.
Oxfam said Van Hauwermeiren was interviewed as part of the investigation and said the country director "admitted to using prostitutes in his OGB (Oxfam) residence."
In a four-page open letter to a broadcaster in his native Belgium on Thursday, Van Hauwermeiren said he had resigned because he had failed to exercise sufficient control over staff accused of sexual misconduct.
He denied any wrongdoing himself but said he had a brief sexual relationship at his Oxfam house with a local woman.
In the redacted version of the 2011 internal report circulated to media and seen by Reuters, only Van Hauwermeiren was named.
The charity said the full unredacted report had been shared with the Haitian Ambassador in London and that a copy would be given to the Haitian government in a meeting today.
Comments

(Trinidad Express) The woman beaten to death with a brick in Mayaro on Monday night was eight months pregnant.
CARACAS, (Reuters) – Opposition presidential candidate Henri Falcon's campaign vowed yesterday to implement a $25 monthly giveaway to Venezuelans, as part of plans to dollarize the crisis-hit economy and alleviate suffering should he win the May 20 vote.
WASHINGTON, (Reuters) – The United States will provide $2.5 million in food and medical aid to Venezuelans fleeing their economically-crippled country to neighboring Colombia and is poised to help other countries if the situation worsens, U.S.

Trinidad's sixth President Paula-Mae Weekes was inaugurated yesterday at a ceremony at the Queens Park Savannah, Port of Spain.
BUENOS AIRES,  (Reuters) – Colombia proposed yetserday that the International Monetary Fund provide assistance to help several hundred thousand Venezuelan refugees who have fled an economic and political crisis to neighboring countries, officials at the G20 summit said.