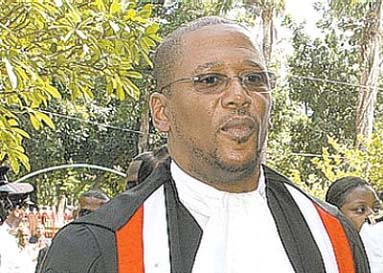 (Trinidad Guardian)  The judge assigned to determine whether or not the Law Association of T&T can continue its investigations into allegations of misconduct against Chief Justice Ivor Archie, used to be married to the brother-in law of one of Archie's attorneys.
Attorney Kerwyn Garcia, a member of Archie's legal team, yesterday confirmed that Justice Nadia Kangaloo used to be married to his brother-in-law Colin.
Garcia is married to Senate president Christine Kangaloo.
Speaking to the Sunday Guardian yesterday, Garica said there are certain procedures in place for people who have concerns about a judge's ability to preside impartially in a matter and none of these procedures have been initiated as yet.
"Usually if attorneys appearing before a judge or their clients have a concern about the judge's ability to be dispassionate and fair they will raise that with the judge, they will make an application for the judge to recuse him or herself and give the basis. Nobody made that application in this case," Garcia said. Garcia said because there are systems in place to ensure things are handled above board, his personal view on the situation is irrelevant.
"My own personal view I don't think is so relevant, but nobody has made such an application (for the judge to recuse herself ) in this case and what I can say is that I have confidence in the system and that the system works and that the system is working correctly and properly," Garcia said.
Kangaloo is expected to deliver her decision on the matter on Tuesday.
She reserved her decision following submission from lawyers representing both the Law Association and Archie.
Archie is being represented by Ian Benjamin, John Jeremie, SC, Keith Scotland, and Garcia. The Law Association is represented by Christopher Hamel-Smith, Jason Mootoo, Rishi Dass, and Robin Otway.
Around the Web