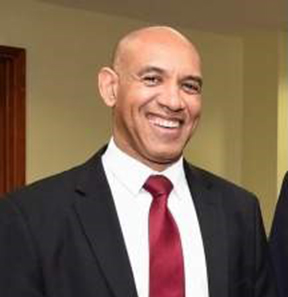 (Jamaica Observer) Major General Antony Anderson was on Tuesday named independent Jamaica's 17th commissioner of police and his appointment was immediately welcomed by the Opposition People's National Party (PNP) as well as former National Security Minister Derrick Smith.
Opposition spokesman on national security Fitz Jackson congratulated General Anderson on the appointment, noting that he had known Anderson for a number of years and had always admired his integrity.
Jackson said he knew that the new commissioner would face many challenges in the new job, but had no doubt that he has the ability to overcome the hurdles.
"His success will be Jamaica's success, and we want him to succeed," Jackson said.
Smith, who like Anderson is an old boy of Calabar High School, said he believes that Anderson will do a good job as commissioner, and urged the police force not to discriminate against him because he is a product of the Jamaica Defence Force (JDF).
Anderson, who is 54 years old, currently serves as the Government's national security advisor. On Tuesday, the Police Service Commission (PSC), which made the announcement, said that Anderson will assume the new post on Monday, March 19. However, he has to be sworn as a constable before being formally appointed commissioner.
He will replace George Quallo who was appointed on April 18 last year, but decided to retire last month after his relationship with National Security Minister Robert Montague soured.
On Tuesday, the PSC noted that General Anderson had a distinguished military career in the JDF spanning 34 years, culminating in his six-year tenure as chief of defence staff.
"During his command, he was responsible for implementing integrated technologies to enhance command and control situational awareness within the JDF, allowing for more agile responses to evolving security risks. He was instrumental in modernising physical infrastructure, acquiring major equipment, and developing personnel to create a more flexible capability driven force. He also developed a communications strategy to engage the wider population," the PSC said.
The PSC also said that Anderson "has the demonstrated ability to lead the JCF at an important point of transformation, strengthening relationships with the other bodies that make up the island's security architecture".
As police commissioner, Anderson will be responsible for enhancing the public security services in the country, improving public order, reducing corruption, and improving management and accountability within the force, the PSC added.
Around the Web