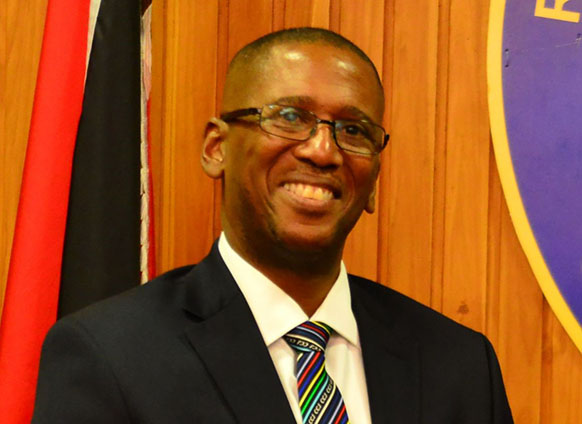 (Trinidad Express) As pressure mounts for Chief Justice Ivor Archie to defend himself against damning allegations or step down instead of taking a break, another judge is telling colleagues that it's time for Archie to go.
In an email sent to fellow judges yesterday and obtained by the Express, Justice Frank Seepersad urged the Chief Justice to "put the institution first and step down".
Seepersad said he endorsed the sentiments express by Justice Carol Gobin, who in correspondence to fellow judges on Wednesday, said she would welcome Archie's departure since he had done irreparable damage to the office.
Seepersad said: "In the six years I've been here, the institutional dysfunction has been alarming. We advocate inter alia conflict resolution and procedural fairness, yet we have failed to address our pressing and debilitating issues. The deafening silence renders us all as being complicit. The Chief Justice's unilateral grant of sabbatical leave unto himself, at tax payers expense amounts to an egregious abuse of office".
Seepersad said that it was difficult to accept that Archie's six-month sabbatical to the U.S, to begin this Sunday, should serve as a period of rest and reflection.
" It is objectionable that any Judge should describe the privilege and honour associated with judicial service as "onerous". I am certain that the additional responsibilities associated with the office of Chief Justice are significant but if the office holder can no longer effectively discharge same, then it is time to graciously exit the position. Very significant allegations have been levied at the Chief Justice and while I readily acknowledge the fact that the veracity of the numerous allegations has not been established, leadership roles in general and judicial office in particular, mandates that we should endeavor to conduct our personal lives in a manner that is beyond reproach".
Seepersad said that the legitimacy and respect for the judicial work being done by judges is contingent upon the regard which the public for has for judges as individuals.
"Consequently dishonesty and/or deception in our personal affairs can never foster the requisite degree of regard and confidence in our ability to be fair fearless and independent in the discharge of our constitutional mandate. Candor, honesty and integrity cannot be compartmentalized and must characterize and be reflected in every facet of our personal and professional lives. To date the Chief Justice's responses to the serious allegations levied against him have been at best superficial and my concerns have not been eviscerated "he said.
Seepersad recalled that in December 2017, Justice Ronnie Boodoosingh wrote to the CJ, to say that he could not stand by and remain silent about "the most significant threat to our institution in a very long time" and that "all is not well at Knox Street".
Seepersad said: "The circumstances continue to deteriorate and things must change at Knox Street. We are the guardians of the constitution and have a responsibility to the citizens of this country to preserve and uphold the rule of law but to do so effectively, we must address our shortcomings and hold each other accountable when we inadvertently falter or willfully and or recklessly compromise the integrity of this institution.
The call late last year for a meeting was dismissed and there has been no internal engagement or attempt to address the concerns which have been repeatedly outlined. Consequently, I am now at a place, where, without reservation, I urge the Chief Justice, to put the institution first and step down.
I will not hide behind notional concepts of confidentiality or behave as if we as judges walk on hallowed ground".
Around the Web