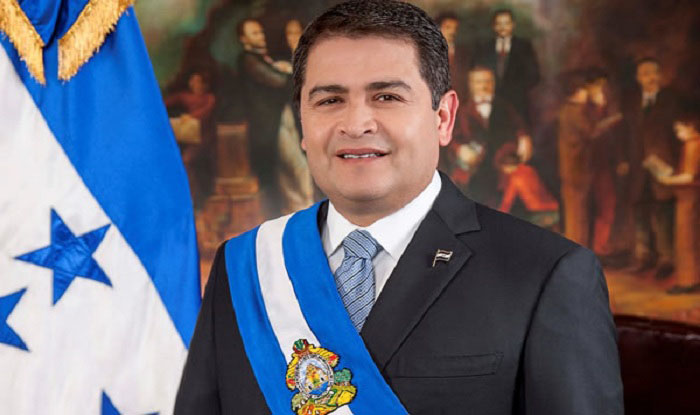 GENEVA, (Reuters) – Honduran security forces, especially the military police, used excessive and lethal force against protesters demonstrating against President Juan Orlando Hernandez's disputed re-election in November, the United Nations said on Monday.
The security forces shot dead at least 16 people, including two women and two children, out of at least 23 people known to have died during the protests, the U.N. human rights office said in a report.
"These cases raise serious concerns and may amount to extra-judicial killings," the report said.
Seven people were killed by shots to the head, it said.
"Analysis of the type of injuries suffered by the victims indicate that the security forces made intentional lethal use of firearms, including beyond dissuasive or self-defense (legitimate) purposes, such as when protestors were fleeing."
Hernandez, a conservative supported by the United States, appeared set to lose the Nov. 26 election until an abrupt halt in the vote count and a shift in the results took victory away from his center-left rival, Salvador Nasralla.
Allegations of fraud sparked protests but the result was eventually ratified by the country's electoral tribunal and both Mexico and the United States backed the incumbent.
Hernandez had pledged a hard-line strategy criticised by human rights groups to bring order to the impoverished Central American country, which has been plagued by battles between security forces, local gangs and drug traffickers.
By Jan. 27, the date of the presidential inauguration, no charges had been brought against any member of the security forces in relation to the killings, the U.N. report said.
The U.N. also said a curfew imposed as part of a state of emergency on Dec. 1 was excessive, with some 1,351 people detained within four days in mass arrests.
U.N. High Commissioner for Human Rights Zeid Ra'ad al-Hussein said in a statement that things were likely to get worse unless Honduras prosecuted people for the killings.
"The already fragile human rights situation in Honduras, which suffers from high levels of violence and insecurity, is likely to deteriorate further unless there is true accountability for human rights violations, and reforms are taken to address the deep political and social polarisation in the country," he said.
Comments

(Trinidad Express) Three police officers attached to the La Brea Police Station have been suspended from duties pending the outcome of an investigation into how they responded to a domestic violence report made by Abigail Chapman, who ended up being killed along with her daughter and two others in la Brea this week.

(Jamaica Gleaner) Gloria Palomino was the first Jamaican woman to receive a recommendation by Dr Uma Dhanabalan and Dr Shantell Neely-James to legally purchase Cannabis in Jamaica.
KINGSTON, Jamaica (JIS) — The Petroleum Corporation of Jamaica (PCJ) says Jamaica stands to gain positively from the Production Sharing Agreement with Tullow Oil Limited, in the exploration for oil and gas off the island's coast.
(Trinidad Guardian) Even though Chief Justice Ivor Archie has changed his sabbatical leave to vacation leave, Government is still seeking the courts' interpretation on whether sabbatical is really an entitlement for judges.

(Trinidad Express) Police are asking for the public's help in locating Roger Mathison.