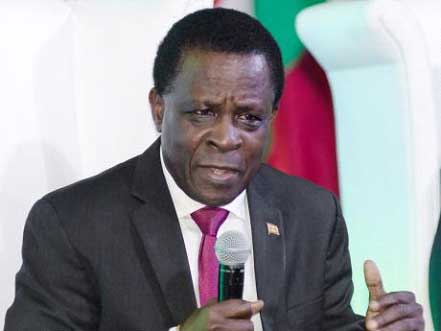 (Jamaica Gleaner) ST GEORGE'S, Grenada – Prime Minister Dr Keith Mitchell has led the ruling New National Party to another election win.
Mitchell's party has so far been declared the winner in 12 of the 15 constituencies.
The party, which won all 15 seats in the 2013 general election, is leading in the seats yet to be declared.
According to the preliminary results yetsreday, Prime Minister Mitchell is leading his NNP to another five-year term, as the party has already taken Carriacou Petite Martinique, St Mark, St David, the Town of St George, St George West and the St George South East, St Patrick West and St Andrew North West.
Political commentator Peter Wickham said that the NNP is on course to win all the 15 seats in the elections.
He said the NNP had been able to improve upon its 2013 showing.
Comments

LIMA,  (Reuters) – Peru's center-right President Pedro Pablo Kuczynski announced his resignation yesterday after a vote-buying allegations ensnared him in a fresh scandal on the eve of an impeachment vote, capping months of political turmoil in one of Latin America's most stable economies.
CARACAS/BEIJING,  (Reuters) – China is likely to extend an agreement providing crisis-stricken Venezuela with favourable loans repayment terms but will not lend fresh funds to President Nicolas Maduro's government, according to sources in Caracas and Beijing familiar with the situation.

(Trinidad Express) The woman beaten to death with a brick in Mayaro on Monday night was eight months pregnant.
CARACAS, (Reuters) – Opposition presidential candidate Henri Falcon's campaign vowed yesterday to implement a $25 monthly giveaway to Venezuelans, as part of plans to dollarize the crisis-hit economy and alleviate suffering should he win the May 20 vote.
WASHINGTON, (Reuters) – The United States will provide $2.5 million in food and medical aid to Venezuelans fleeing their economically-crippled country to neighboring Colombia and is poised to help other countries if the situation worsens, U.S.