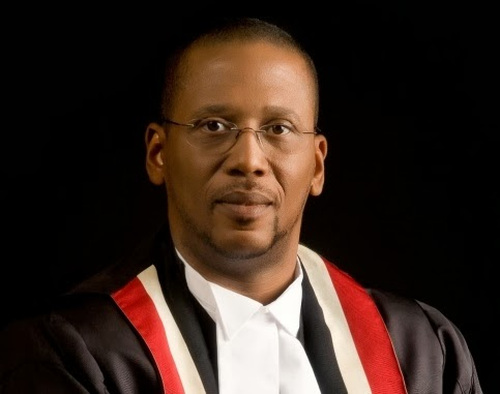 (Trinidad Express) Justice Ivor Archie has decided to cancel his plan to go on a six month sabbatical.
Instead, he will go on a 35-week vacation, which amounts to more than eight months leave.
The decision was disclosed in a press statement yesterday from the Judiciary, and the day before Prime Minister Dr Keith Rowley is due to publicly address the contentious sabbatical issue, with legal advice from a senior counsel.
At least two judges have publicly opposed Archie's decision to go on sabbatical, describing it as an abuse of power and calling him to step down, since they say he had brought the Judiciary into disrepute.
In the statement, Archie said he was "conscious of the consternation which appears to have been caused by opting to access my sabbatical option and in a clear desire to ensure that the heads of all arms of the State are not derailed from truly important national business by this issue, I have opted to not proceed on sabbatical".
Archie was apparently alluding to Dr Rowley's request to President Anthony Carmona to explain on what authority he granted the sabbatical to Archie, and Carmona's respond that he was sticking with his decision to grant the sabbatical.
Archie said that since the middle of 2017, he has been "engaged with the highly respected US Federal Judicial Centre on the issue of my study and in November2017 committed to this undertaking. I will proceed to utilise a portion of my vacation entitlement to address my study".
As of Wednesday, Archie said, he was entitled to 35 weeks' vacation.
"I trust and pray that in my absence in the interest of the country and of all Judges of the Supreme Court, the issues of the legal interpretation of the 98th Report of the SRC will be ventilated and clarified without ad hominem consideration".
Archie said he would return to Trinidad and Tobago from time to time but had no outstanding judgments.
Around the Web