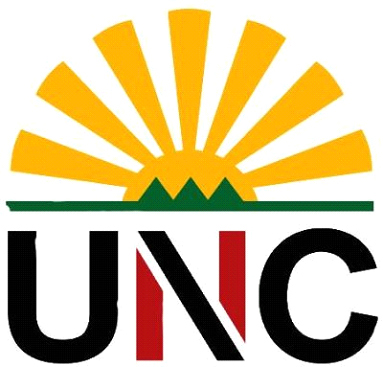 (Trinidad Guardian) Evidence surfaced on Friday pointing fingers at the UNC political strategists debating the use of confidential information to influence potential voters in the run-up to the 2015 general election.
A leaked copy of a confidential document identifies members of the UNC campaign team who met to discuss the use of information from public institutions such as TSTT, T&TEC, WASA, TTPOST and GATE to build voter profiles.
The disclosure comes in the wake of the UK-based Cambridge Analytica scandal after a whistle-blower testified that the firm had been contracted by the government of T&T to help in a local election.
Prime Minister Dr Keith Rowley announced on Thursday that he had referred the issue to be examined by a Joint Select Committee of Parliament.
According to minutes, dated June 4, 2014, of a meeting convened by UNC Campaign Team and National Executive Coordination, which was attended by eight people, it was recorded that one of the items discussed was the "tapping into State agencies to build a voter file using existing data capture initiatives."
But the party's general secretary Dave Tancoo said he was convinced the meeting notes were as "fake as the alleged emails presented by Dr Keith Rowley which gave rise to Emailgate." He was referring to claims made by Rowley in Parliament which referred to a purported email exchange between UNC politicians to silence a journalist, tap the Director of Public Prosecutions office among other serious criminal allegations in the wake of the Section 34 scandal —where legislation was passed which seemed to favour UNC financiers charged with criminal offences.
In a subsequent response via email, he said the issue of an illegality does not arise since the UNC "did not pursue or use confidential public records to create any voters list."
His position directly contradicts that of one of the attendees, Roger Ramcharitar, who confirmed his attendance at the meeting. At the meeting, he says he "asked whether it was possible that by doing something like this we would be crossing a line, or impinging on some type of law.
According to Ramcharitar, he "suggested legal advice should be gotten on this because it is a treacherous road."
Naparima MP Rodney Charles, then campaign manager for the UNC, said he was unaware of such a meeting.
However, he assured he was not part of any action that involved the violation of citizens' privacy.
In a subsequent emailed response, he asked if the minutes "were signed and if so by whom?"
Opposition Senator Khadijah Ameen said she could not recall such a meeting.
A copy of the minutes was emailed to her.
Another person, who was listed as an attendee, Arun Ramnanan said he was out of the country but will seek legal counsel before making any comment.
According to the minutes, Tancoo was tasked with obtaining "2010 TSTT files," as well as T&TEC, TTPOST and the Ministry of the People and Social Development.
The party's then CEO Andy Ali was assigned the task of getting information from "WASA" while Steve Arman, who was absent from the meeting, was to be "approached on the GATE file, while Arun Ramnanan appeared to be allocated San Fernando West marginal seat.
The minutes do not identify the intended methods to access the data.
However, if the files were accessed by the UNC, which was in government at the time, one information security expert, who preferred to remain anonymous, said it would be "cause for concern, once the meeting notes have been authenticated."
During the 2015 general election campaign, the VoteKamla campaign contacted citizens via email and telephone asking them several questions, including, "What would you consider the main issue in your constituency?" Some were also asked, "Do you support the current government?"
Many recipients, who queried how the campaign gained access to their personal information, were told it was via the Elections and Boundaries Commission. The electoral body then denied its involvement, telling Guardian Media at the time, that "all personal information given by our registrants are treated with the strictest confidence, and under no circumstances would it be released."
WHAT THE LAW STATES
Section 37 of the Data Protection Act of 2011 states "Personal information under the custody or control of a public body shall not, without the consent of the individual to whom it relates, be used by the authority except for the purpose for which the information was obtained or compiled by the public body, or for a use consistent with that purpose."
Around the Web