(Trinidad Guardian) Weeks before his death, lettuce farmer Leon Bebe ranted on Facebook about how people whom he grew up with could "sit down and plan up how to kill" him because of envy and greed.
Bebe, 19, of Poonah Road in Whiteland, left his home shortly after 7 pm along with a friend to go to Grand Bazaar to collect monies owed to him for fresh produce.
It was reported to the police that he and his friend waited for a while before Bebe was contacted and told to meet at Seventh Avenue in Malick, Barataria. When they got there, at about 10 pm, police said both men were ambushed by three men, one of whom was armed with a gun.
Bebe was shot several times, while his friend escaped after the gunman's weapon jammed. The assailants fled after the shooting.
Bebe's friend contacted the police who found the farmer bleeding from multiple wounds. He was taken to the Port-of-Spain General Hospital where he died while undergoing treatment.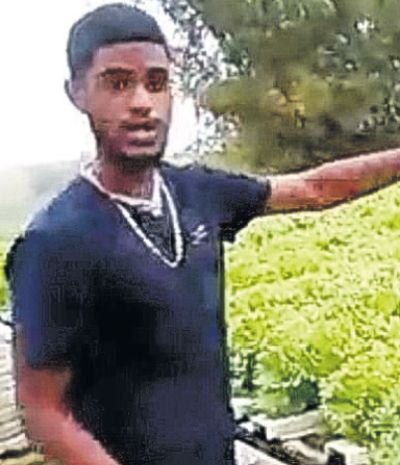 In one of his recent posts on his Facebook page, Bebe admitted that as a youth in this world, it was so easy to lose one's life.
"What gets me worried about life everyday is knowing you will be working hard to be ah better human being…by getting up everyday, going to work hard for your honest dollar, to make sure your family gets their needs and making sure your younger family stay focus for ah better life than what you have had so far," Bebe said in his post.
"But little do you know there is someone watching over the life you living and wanting to take away your life for what's rightfully yours. This life getting so dread that your own friend/people you grow up with from nothing would see you having little betterment and would sit down and plan up how to kill you…that's sad," he stated.
Bebe questioned why people could not live as one and help out each other so that each person would benefit from a better life together.
Bebe was a young man with a vision and believed in honesty, according to a close relative, who wished not to be named.
He said his family was very distraught over Bebe's killing and also very confused as to the circumstances surrounding his death.
He however, believed that Bebe knew "deep down in his heart" that his life was threatened but lived "without a worry."
One of Bebe's friends, Bryan, said that the increasing murders in the country worried him and would always say that it was because of "men's greed."
"Life is always a fight down. People who working hard to succeed and earn an honest dollar getting killed by people who are just blood-suckers and who are too lazy to go out there and toil for that dollar. It not easy and we all try our best to stay away from the drugs and guns. Leo (Bebe's nickname) had his struggles and influences to deal with but he dealt with it well," Bryan said.
"He was always a role model to everyone around, even me. They say the good ones does always go quick boy and that's a true saying. This country need more like Leo out here – he made a way with his iceberg and bronze lettuce. He showed people once you could put your mind to something positive you can achieve it but real haters out here too," he added.
Youth with Vision Agricultural Mission, an active group in which Bebe was a part of over the past few weeks wished Bebe back to life.
"If you can, please come back bro."
Bebe was described as a "humble youth" by a group member, who added that all Bebe ever wanted was "to make it big in life and make an honest dollar." "He was a great friend and brother. I will never forget what you taught me about loyalty…I love you, king."
One of Bebe's regular customers was chairman of the Couva/Tabaquite/Talparo Regional Corporation, Henry Awong.
Awong recalled his first meeting with the ambitious Bebe.
"When I first met him he told me he was going into hydroponics. He was the most ambitious young person I have ever met and I admired that about him. He was very humble and a very pleasant person. I am so sorry to learn of his demise in such a cruel and cold-hearted way."
Around the Web