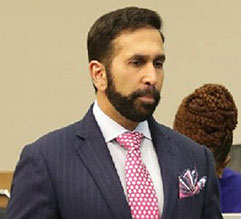 (Trinidad Express) Attorney General Faris Al-Rawi says the State will appeal Judge Devindra Rampersad's ruling on Sections 13 and 16 of the Sexual Offences Act as unconstitutional as applied to adult consensual acts "because the law ought to be settled".
He also says that he imagines "that both parties would be prepared to an appeal to the Privy Council" which is Trinidad and Tobago's highest appeal court based in London, United Kingdom.
"This is a judgment at first instance, meaning it is a High Court judgment. Many people may be unaware but there are several other laws which form part of the laws of Trinidad and Tobago, approximately 27 in total, that have a similar effect of consideration where there may be an allegation of discrimination of the type considered in this matter," Al-Rawi said in an interview with TV6 News aired last night.
Around the Web