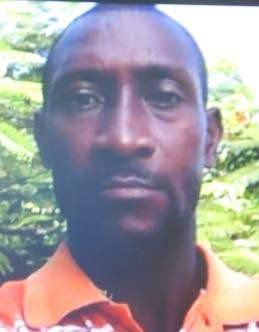 (Jamaica Observer) SANTA CRUZ, St Elizabeth — As news spread on Friday that four decomposing bodies had been discovered in a sandy stream bed in Pennants, northern Clarendon, family members and friends of four missing St Elizabeth men set off for that distant place, hoping against hope.
As it turned out, it was a journey of frustration. Police investigators told the Jamaica Observer on Saturday that such was the state of decomposition of the remains, conclusive identification was well nigh impossible. Even clothing, such as could be found, proved hard to identify.
Police say DNA sampling may be the only way to be sure that the remains found at Pennants were those of the missing St Elizabeth four. They have been named as Shawn Thompson, 42, and Alwyn Griffiths, 37, of Schoolfield and Prosper in Malvern; and cousins Kevon Hutchinson, 23, and Clinton Hutchinson (early to mid-30s) of Rocky Hill, Santa Cruz.
Police are hoping that a post mortem will be fast-tracked and held today.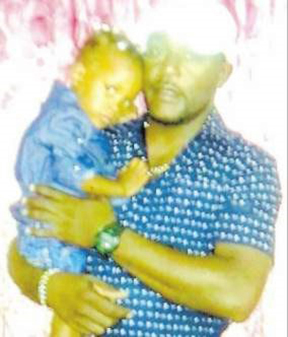 Police and residents say the men left Santa Cruz on Saturday, April 14 for Clarendon. Persistent reports that a fifth man was part of the departing group have not been confirmed.
By April 15 and 16 nervous relatives had made reports at the Santa Cruz and Malvern police stations that their loved ones had gone missing. Events took an ugly turn when word came that the rented car had been found abandoned but intact on Foga Road in the Four Paths/May Pen area of Clarendon. There are conflicting reports as to whether or not the key was in the ignition.
For days, family and friends waited nervously for further news. For them, Friday's horrible reports of the find at Pennants came as no surprise though they accept that positive identification remains impossible for now.
The consensus of opinion was that the men had died as a result of a deal gone wrong – most likely in connection to ganja. The feeling was that only one of the four had been the deal maker and he was the one who initiated the trip to Clarendon in order to collect a payment. The others — possibly unaware of the danger they were in — had gone to provide moral support, or, as one person described it "backative". It's suspected that the fringe players were offered cash to accompany the deal maker.
On Friday when the Sunday Observer visited Rocky Hill, Errol Hutchinson, a relative of the missing Hutchinson cousins, spoke of two men who were "very close".
He said that Kevon Hutchinson had inherited his late mother's shop and bar in Santa Cruz while Clinton Hutchinson was a successful farmer. He was at a loss as to why either of those two would have wanted to take the trip to Clarendon.
At Schoolfield, Thompson's wife, Samonie was not around on Friday, having made the trip to Clarendon. She later described her husband via telephone as "a loving father and a caring person". Thompson, she said, had left behind eight children including three that were hers – the youngest being a two-year-old daughter.
At neighbouring Prosper, most of Griffiths' family members were at home. "He was a good man, work hard," said his 67-year-old mother Ivorine 'Lovess' Salmon who was surrounded by children and grandchildren including Griffiths' young son Alwyn (jnr) and other relatives. She had resigned herself to her son's death, Salmon said.
Salmon's daughter and Griffiths' older sister Anguelyn Griffiths described her brother who was a farmer and tiler as "a hard-working man" who had found himself in "bad company at the wrong place… him nuh deserve to die like this".
Griffiths' older brother Andrew, a farmer and builder, also spoke of Alwyn Griffiths' inclination to work. "He was good, worked hard," said Andrew Griffiths of his brother. 'Sometimes 'im do mason work and tiling with me," he said.
Around the Web