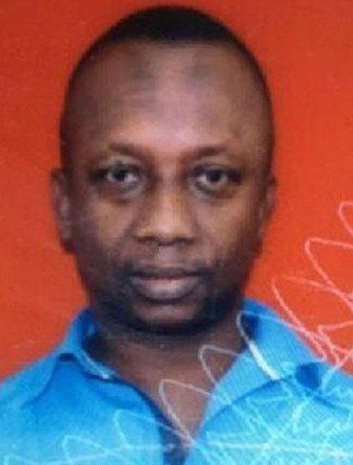 (Trinidad Express) Four days after a shootout with his colleague at Ruby Tuesday, Grand Bazaar, Sgt Darryl Honore has died.
He died at 10.30 p.m. on Sunday.
The Trinidad and Tobago Police Service tweeted the news at 11.51 p.m.
"#13118 Sgt Darryl Honore at 10.25 p.m. on 06.05.18 was pronounced dead at the Eric Williams Medical Sciences Complex. He died several days after sustaining gunshot injuries in a shooting incident at Grand Bazaar around 9.35 p.m. on 02.05.18. Investigations into the incident are ongoing," the TTPS tweeted.
How it happened
According to police, the shoot-out took place about 9.30 p.m. on Wednesday.
The corporal, who is attached to the Inter Agency Task Force, had entered the restaurant to purchase food for himself, as well as another officer attached to the Task Force.
At the time, he was in the company of a WPC.
However, upon entering the building, the corporal saw Honore and immediately left and walked downstairs. However, he was allegedly followed by Honore.
Honore was then heard telling the corporal loudly, "You make meh loss meh wife and meh house, and I ain't taking that tonight!" before he pulled out a firearm and shot at his junior.
The corporal drew his licensed firearm and returned fire.
Two security officers attached to Telecom Security Services, Nigel Renwick and Phillip Blackburn, responded and grabbed the WPC, who was in the vicinity of the shooting, and pulled her to safety.
The officers then called for assistance.
The corporal and Honore were then seen running through the car park, firing shots at one another.
Both wounded men were rushed to the Eric Williams Medical Sciences Complex.
Part of the incident was captured on CCTV (closed circuit television) cameras set up at the restaurant, and has since been handed over to investigators.
The corporal was discharged from the Eric Williams Medical Sciences Complex last week.
He is said to have applied for seven days sick leave and will be questioned soon.
The WPC, who is attached to a crime scene unit, was to be interviewed this weekend by investigators.
Around the Web