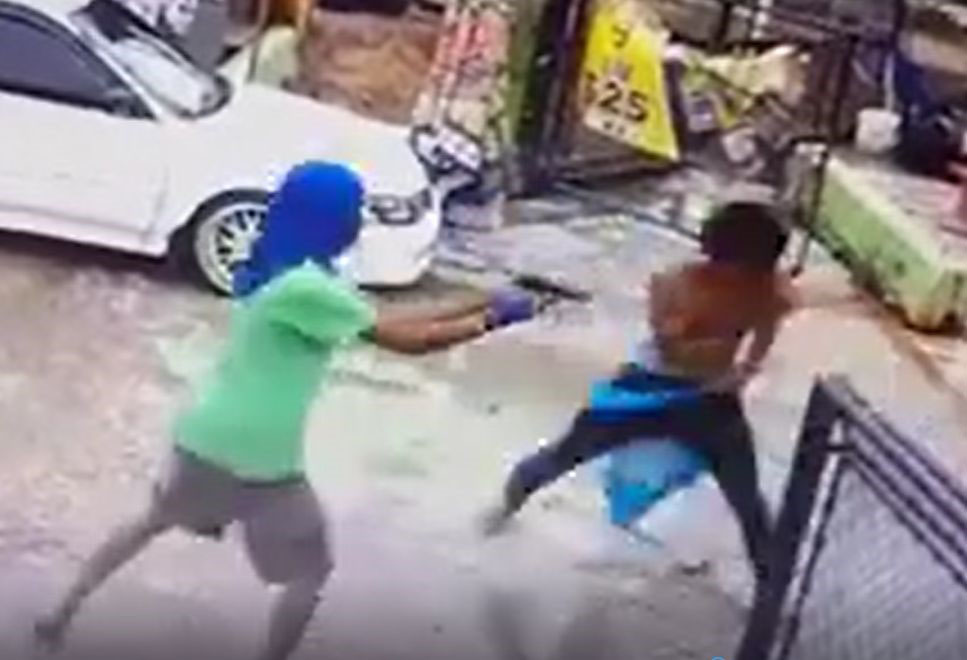 (Trinidad Express) If she had to do it again, Sherry Goolcharan would take another bullet to save the life of her only son.
Goolcharan, 39, was shot during a struggle with two bandits who attempted to rob her son outside a bar in Carlsen Field, Chaguanas, on Sunday.
The mother of four remains in stable condition at the San Fernando General Hospital.
Speaking to the Express from her hospital bed yesterday, Goolcharan said she was thankful that her son, Nigel, was not injured.
The incident occurred outside D' Base Bar at Xeres Road around 4.18 p.m.
Goolcharan and her family live two houses away.
She said: "My husband was driving and we were in the car waiting for my son. When he was walking out I saw a man with his face covered point a gun and tell him something. Then I saw another man trying to put his hand in my son's pocket.
"I knew something was wrong. I came out of the vehicle and started asking the boy what he doing to my son. Then my son started to fight him and the masked man called out to his partner for help."
Goolcharan said the gunman began shooting at them.
"I know my son was there and I was so afraid I started to cover him and I got shot," she said.
The men grabbed the keys to the family's Nissan Almera car and sped off. The vehicle was found abandoned in a bushy area at Carlsen Field.
Around the Web