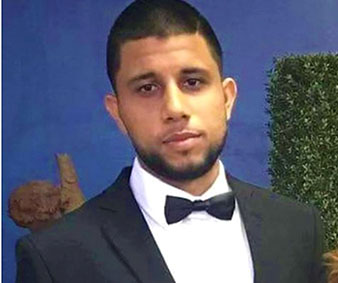 (Trinidad Express) Homicide investigators are expected to enlist the help of Information Technology (IT) experts to access the Uber application data of slain driver Christopher Mohammed in their search for suspects.
The data may reveal the last trip he would have made, who hired him and where he was expected to take the passengers.
The information would have been recorded via an application linked to Mohammed's smart phone and the company for which he worked.
Mohammed was found dead with wounds to his head in bushes near Ethel Street, Mucurapo Road, St James on Thursday night.
His silver Toyota Corolla PDT 3352 is missing and police believe he was killed for his car.
He purchased the vehicle weeks ago and was working extra hours to earn income.
Mohammed, 28, was a graduate of Hillview College.
He was an avid footballer, who was a member of the school's team at Intercol.
One of his friends who wished to remain anonymous told the Express: "He was a friendly, humble and down to earth person. (His killing is) such a shame and disgrace".
A person who had hired Mohammed commented on the Express facebook page: "OMG. He was such a pleasant driver. RIP."
Around the Web