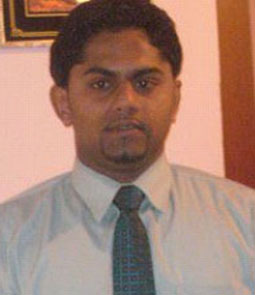 (Trinidad Express)  Occupational Safety and Health Authority and Agency has extended condolences to the family of Ryan Rambaran who died after a crash on the Solomon Hochoy Highway on Sunday night.
Witness say that Rambaran, 36, lost control of his vehicle near Chase Village flyover.
The vehicle veered off the highway and overturned several times. He was thrown out of the vehicle and over a fence onto the compound of SMI Industries.
The died the following day at the Mt Hope Hospi-tal.
Rambaran worked as a safety and health inspector since 2007 at the Agency.
The Agency remembered Rambaran for his passion for the job and willingness to serve.
In a social media post, the Agency stated: "He will be remembered for his passion for safety and health, his dedication to his job and willingness to serve. Rambaran was more than just a colleague – to many he was a friend. OSHA takes this opportunity to extend its sympathy and support to the family of Rambaran during their time of bereavement."
On social media, many spoke of his love for cricket, the kindness he showed to others and for his dedication to his family.
Around the Web