(Trinidad Guardian) Attaining a medical degree after five years of hard work was supposed to bring financial rewards.
However, this is not the case for hundreds of newly-qualified doctors in T&T who are now battling unemployment, exploitation and hopelessness.
A three-week investigation by the T&T Guardian revealed that an estimated 680 qualified young doctors have been facing unemployment and underemployment since 2014 after graduating from the University of the West Indies.
Many of the unemployed doctors, having acquired registration from the Medical Board of T&T, are now seeking employment abroad in countries like Canada, United Kingdom, United States and Australia, although an estimated $150 million of taxpayers' funds were spent on tuition fees over a five-year period for the recent batch of 2017 graduates.
With no work available, some of the qualified doctors are even working for free at private hospitals in the hope of acquiring medical experience.
"It is pure exploitation and nobody is doing anything about it," one medical student, who did not want to the identified for fear of victimisation, said.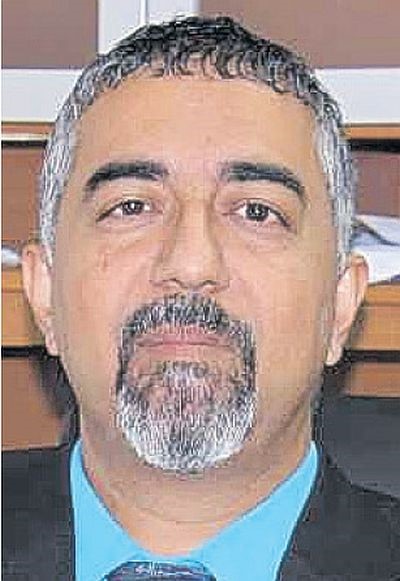 A qualified doctor who has been awaiting placement as a house officer said he has even been working part-time in a pharmacy.
"Some people are still being supported by their parents, so taking up a job in a private hospital with no pay is not a problem.
I cannot do this because I have a loan to pay," he said.
"Some of my friends say I should be doing better for myself after six years of study. There is always the option of taking up a post abroad but I have my mother to care for and I cannot leave her."
He explained that as a child he noticed how their village doctor always commanded respect and admiration and this was what led him to pursue medical studies.
"I wanted to be in a position to help others but after working so hard, there is no job for me at the hospital."
Another doctor who requested anonymity said the medical field has become so saturated that prior to 2017, there were even problems finding placements for interns who were completing their final year of medical school.
But this has since been rectified with an additional 75 intern placements becoming available.
It takes between five to six years to complete medical studies, depending on specialties.
After medical school, students are mandated to do a one-year internship at a public institution.
They are hired by the Ministry of Health as an intern and during this time they are given a temporary license to practice medicine in public institutions under the guidance of fully licensed medical practitioners.
After completing the internship and rotations, the medical student gets certification by the Chief Medical Officer of Health and the Dean of the Faculty of Medicine.
This certificate is then taken to the Medical Board of T&T to get full registration to practice medicine.
Under the Government Assistance for Tuition Expenses (GATE), the Government pays $1 million in tuition fees for T&T nationals studying medicine at the University of the West Indies' Mona campus over a five year period and a subsidised fee of approximately $500,000 per student studying at St Augustine over the same period. This means a total of $150 million was paid to educate doctors in 2017, half of whom are likely to migrate because there are not enough jobs for them in T&T.
When the T&T Guardian contacted the University of the West Indies, Dean of the Faculty of Medicine, Professor Terrence Seemungal, estimated that 320 doctors graduate every year.
Data obtained from UWI's Marketing and Communications assistant Deena Daniel revealed that each year across its four campuses UWI graduates approximately 280 doctors who are T&T nationals; 200 from the St Augustine campus, 50 from Mona and approximately 30 from Cave Hill, Barbados.
"If we add these to the 40 who graduate from St Georges College we have approximately 320 new doctors for whom internships must be found annually," Daniel revealed.
Asked how many were absorbed into the RHAs as interns, Daniel said there were about 360 internship posts across the regional authorities.
Asked whether there was also a delay in placing medical students as interns in the public hospitals, Daniel said, "There may be a delay due to a gap between the graduation dates and when intern posts become available in January and June annually. The wait, however, is usually no longer than six months."
She said recommendations were made and internship posts were increased about one year ago.
Around the Web