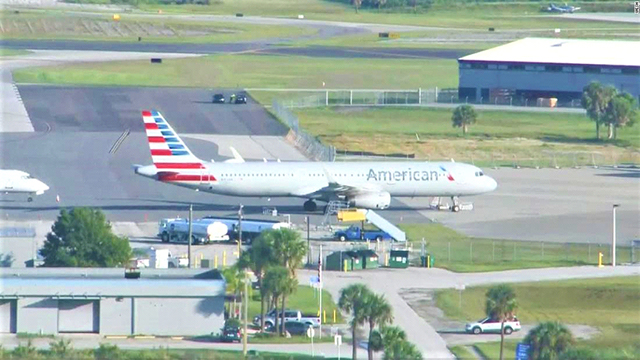 (Trinidad Express) A student pilot from Trinidad and Tobago has been arrested in Florida after jumping a security fence at Florida's Orlando Melbourne International Airport on Thursday and boarding a passenger jet.
The aircraft was undergoing maintenance at the time.
The authorities in Florida said the suspect, who has a Florida driver's license, parked his vehicle, climbed a fence, ran across the tarmac and got into the American Airlines Airbus A321.
"There obviously seemed to be planning involved," said spokeswoman Lori Booker at a news conference.
According to CNN, a maintenance supervisor and a technician were aboard the aircraft when one noticed a shadow behind him. The employees asked for the student's identity and badge. When the student approached the cockpit, the maintenance workers grabbed him, held him down and took him off the aircraft,.
Airport police arrived on the scene within minutes and apprehended the 22-year-old. His motive is not immediately known.
Around the Web