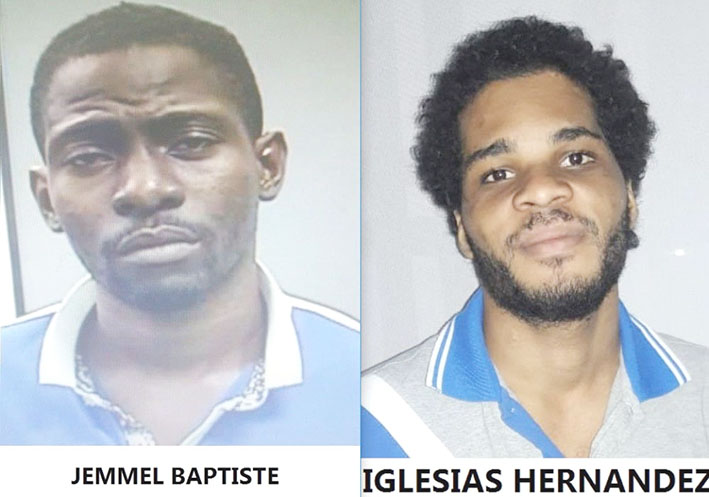 (Trinidad Express) Two men have been charged with multiple offences of obtaining money for trafficking a child.
Iglesias Hernandez, aka 'Nineteen', a 26-year-old labourer of Pipiol Road, Santa Cruz, along with Jemmel Baptiste, aka 'Beak', 'Andy Williams', 'Darko', and 'Darkman', a 31-year-old farmer of Grand Lagoon Village, Mayaro, were jointly charged with 14 counts of 'receiving or obtaining a financial benefit, knowing that it resulted from the offence of trafficking in a child.
They were arrested by officers of the Counter Trafficking Unit (CTU).
They were due to appear before the Arima Magistrates Court yesterday, to answer to the charges.
The charges arose from an incident on November 18 , 2017 when officers of the Sangre Grande Police Station responded to a wireless transmission of a report of kidnapping in the district.
Officers intercepted a vehicle with four occupants, including the victim, at Adventist Street, Sangre Grande. The victim, a Venezuelan girl, whose parents reside in Venezuela, was placed in the care of the Children's Authority, while the matter was referred to the CTU.
Around the Web