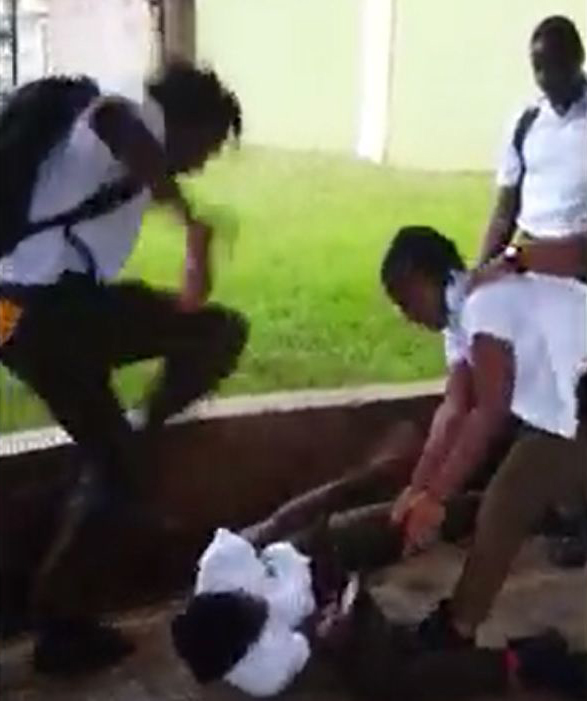 (TRINIDAD EXPRESS) The Ministry of Education has launched an investigation into a fight at the Princes Town West Secondary School on Thursday, which resulted in one pupil being taken to hospital.
Ministry officials were informed of the incident via a 26-second video posted to social media.
The video showed the male pupil being kicked repeatedly about the body.
 
He was pushed to the ground and his head stomped on by schoolmates.
The incident occurred after classes were dismissed on Thursday.
A ministry official confirmed that the 14-year-old schoolboy was taken to the Princes Town Hospital and transferred to the San Fernando General Hospital.
He was treated for head injuries.
School supervisors met with the school principal on Friday.
The official said, "We are aware of the incident and school supervisors are at the school. They would be conducting a thorough investigation and taking statements from other persons."
The Express was told that the schoolboy was beaten until he appeared unconscious.
When contacted on Friday, school officials said the principal was involved in a series of meeting.
Around the Web