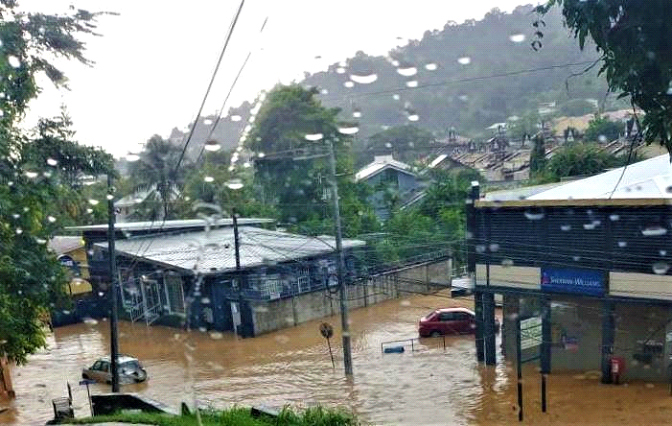 (Trinidad Express) The Meteorological Office forecast for yesterday was for generally sunny conditions with the expectation of showery interruptions in some areas.
Instead, what Trinidad experienced was rainfall from coast to coast, with rains so torrential in some areas that there were flash floods, fallen trees, and landslides.
The worst of the floods happened in the Northern Range foothill communities of Maraval and Santa Cruz.
Videos being shared online show muddy brown water raging down streets and washing away vehicles at Morne Coco Road.
At 4p.m. on Thursday, the Met Office said that yesterday would be "generally sunny conditions expected with showery interruptions occurring in few areas. Night will be mostly clear with few showers occurring in few areas towards dawn".
The sunny conditions was forecast to continue into today.
But shortly before noon yesterday, the Met Office updated its forecast, stating that there would be cloudy periods with light to moderate showers in varying localities would interrupt sunny intervals.
Showers will become heavy and thundery in a few areas. Tonight would be mostly settled despite one or two overnight showers. Gusty winds, street and flash flooding can be expected in areas under heavy showers and thunderstorms.
Around the Web