(TRINIDAD EXPRESS) MONSTER waves battered the coastal home of a family in Marabella on Saturday afternoon, destroying part of their house.
Mangree Harridath, 70, and Aziz Hosein, 72, had to flee with their two children when the waves washed through the bedrooms and kitchen.
The family is asking for assistance from the Member of Parliament for the area Faris Al Rawi.
The Hosein's daughter Seema Hosein who lives next door at Bayshore, Marabella told the Express that waves began pounding the coastline at around 4p.m.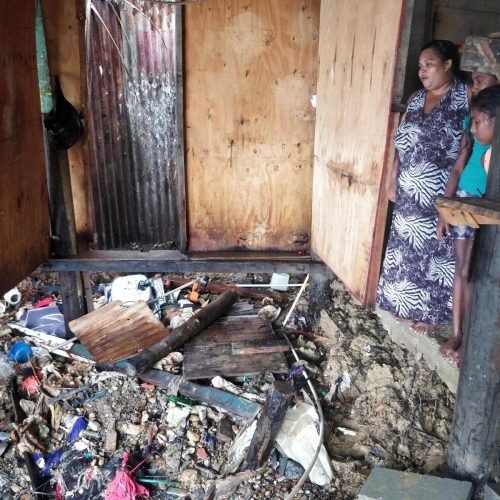 She said that the fishermen from the area had heeded an advisory from the Met Office and anchored their boats far offshore.
The Met Office had issued a Yellow Level Hazardous Seas alert, advising all maritime interest to be cautious since waves in excess of three metres were likely.
Hosein said within fifteen minutes of the first wave, water was coming through the house.
"This was not normal. It is the first time waves ever come so high and so far inland. It also damaged my brother's house".
She said "the waves started to build up and when it started to hit the house, the wood started to shake and by the time the fourth wave hit, the whole back of the house fall down".
She said her parents began frantically moving belonging from the house but the waves kept coming, and eventually destroyed the kitchen area.
The Hoseins are now staying with relatives.
They are asking for help in getting roofing sheets and ply wood to rebuild.
Around the Web