(Trinidad Guardian) Pow­er 102.1FM talk show host Garth Christo­pher has been pulled off the air over "of­fen­sive com­ments" he al­leged­ly made to­wards Po­lice Com­mis­sion­er Gary Grif­fith in re­la­tion to the re­cent po­lice killing of five Laven­tille youths.
The in­ci­dent oc­curred on Mon­day dur­ing his "Break the Cy­cle" show. Christo­pher, who was si­mul­ta­ne­ous­ly broad­cast­ing the con­tent via Face­book live, had gone on what was de­scribed as an emo­tion­al rant over the po­lice killings of Kadeem Phillip-Williams, 17, Sha­keem Fran­cois, 15, Nicholas Bark­er, Mechack "Ni­tro" Dou­glas, 24 and Se­an­dell "Crash" St Clair when the in­ci­dent oc­curred.
Halfway through his rant, Christo­pher's mi­cro­phone was cut and an un­seen per­son is heard telling him, "The boss­man say I have to take you off the air."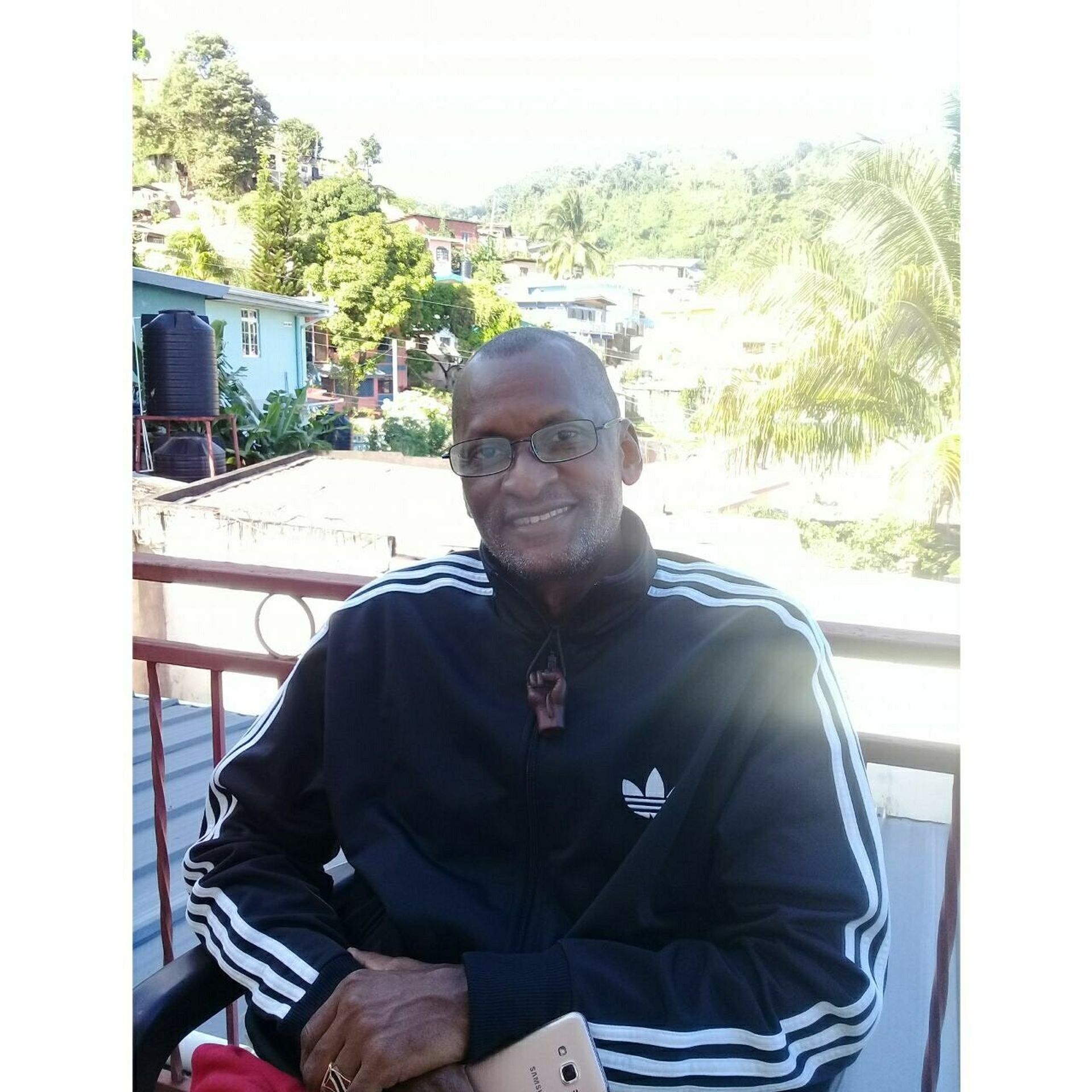 Christo­pher is then heard ask­ing the per­son the rea­son giv­en for his re­moval, but was on­ly told, "He say yuh can't talk them things on air."
A vis­i­bly up­set Christo­pher shout­ed, "Gary Grif­fith call or Row­ley call and say to take me off the air?"
He sub­se­quent­ly com­plied with the in­struc­tion to ex­it the stu­dio, but not be­fore he told view­ers, "That's why I said this is a ****hole coun­try. Them 'fel­las' pan­der­ing to politi­cians and the one per cent. It has no free­dom of speech any­more."
Con­tact­ed for com­ment on Christo­pher's re­moval from the air­wave dur­ing his show, sta­tion CEO Paul Richards said, "Com­pa­ny pol­i­cy dic­tates we do not com­ment on is­sues re­lat­ed to staff and in­ter­nal com­pa­ny mat­ters."
But a sta­tion source con­firmed to Guardian Me­dia that Christo­pher had been tak­en off air for the use of "of­fen­sive" lan­guage which he had pre­vi­ous­ly been cau­tioned on and for ac­cus­ing Grif­fith of "sanc­tion­ing and cel­e­brat­ing" the mur­ders of the five young men by his of­fi­cers.
Asked if Christo­pher was be­ing tem­porar­i­ly re­moved, the source said he was not like­ly to be put back on air be­cause he had been warned on pre­vi­ous oc­ca­sions.
Mes­sages sent to Christo­pher re­ceived no re­sponse. How­ev­er, on his re­cent­ly cre­at­ed Face­book page, ti­tled "The Break Free Move­ment," he post­ed on Tues­day, "All I am try­ing to do, is warn my fel­low coun­try­men and women against be­liev­ing the lie and em­brac­ing the de­cep­tion that says: "the best ap­proach to solve our run­away mur­der rate and crim­i­nal ac­tiv­i­ties, is to kill black male teenagers and young men from dis­ad­van­taged dis­or­gan­ised stig­ma­tised PNM com­mu­ni­ties by the hand­fuls."