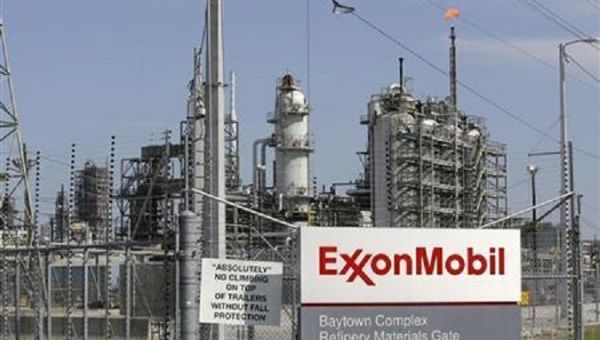 NEW YORK (Reuters) – New York City announced on Wednesday that it filed a multibillion dollar lawsuit against five top oil companies, citing their "contributions to global warming," as it said it would divest fossil fuel investments from its $189 billion public pension funds over the next five years.
The lawsuit, against BP Plc, Chevron Corp, ConocoPhillips, Exxon Mobil Corp and Royal Dutch Shell Plc, follows similar lawsuits filed last year by San Francisco and other California cities seeking billions of dollars in damages from rising sea levels due to climate impacts.
"Safeguarding the retirement of our city's police officers, teachers, firefighters and city workers is our top priority, and we believe that their financial future is linked to the sustainability of the planet," Comptroller Scott Stringer said in the statement.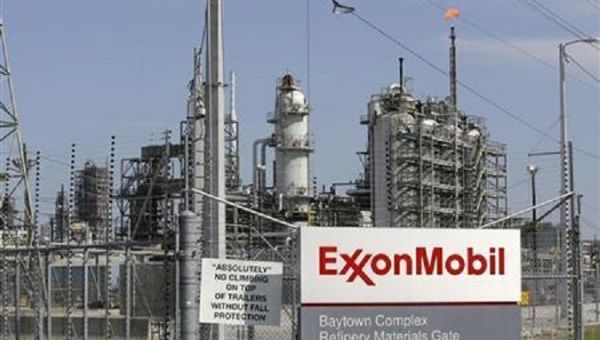 The lawsuits are the latest legal challenges against oil companies over climate change and come as the firms are searching for new business models amid pressure by governments and consumers for cleaner energy.
"Reducing greenhouse gas emissions is a global issue and requires global participation and actions," Exxon said in a statement. "Lawsuits of this kind — filed by trial attorneys against an industry that provides products we all rely upon to power the economy and enable our domestic life – simply do not do that."
Chevron also said the lawsuits only serve special interests. ConocoPhillips declined to comment, and neither BP nor Shell could immediately be reached.
Exxon this week hit back against the California lawsuits in a filing with a Texas state court pointing out none of the cities disclosed such risks to bond buyers and arguing the lawsuits were politically motivated and linked to cases brought by the states of New York and Massachusetts.
New York's goal of eliminating about $5 billion in securities of nearly 200 oil companies, would be among the biggest public pension divestments from fossil fuels to date, the city said in a statement.
Norway's trillion-dollar wealth fund, the largest of its kind, in November proposed cutting billions of dollars in oil and gas stocks.
New York Governor Andrew Cuomo previously has said he planned to halt future fossil fuel investments in the state's public employee pension fund. The case is City of New York vs BP Plc et al, U.S. District Court for Manhattan No. 1:18-cv-00182
Comments

-number of redundant workers at 4,763 The National Assembly yesterday approved nearly $2 billion to facilitate full severance by the end of January for a little more than 1,600 of the 4,763 sugar workers that have been made redundant.

Following criticism over government's handling of the restructuring of the Guyana Sugar Corporation (GuySuCo), President David Granger and members of his Cabinet yesterday met with the leadership of the Guyana Agricultural and General Workers' Union (GAWU) and the National Association of Agricultural, Commercial and Industrial Employees (NAACIE) to discuss the future of the sugar industry.
An 18-year-old woman succumbed on Thursday evening, one day after she was allegedly beaten by her common-law husband during an argument at Baramita, in Region One (Barima-Waini).
In his absence, Ganesh Chaitram, who was charged with raping a 10-year-old girl in 2016, was yesterday sentenced to life in prison after a jury found him guilty of the crime.

City councillor Jameel Rasul says he will shortly be resigning his seat after being berated by his group, Team Benschop for going beyond the agreed six-month stint and voting in favour of the controversial parking meters deal.