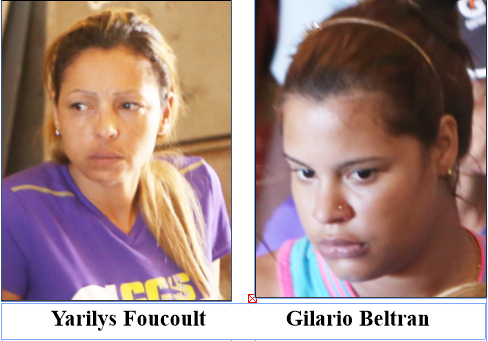 Six Venezuelan women, who were arrested during a raid at the Aracari Resort, were yesterday fined $30,000 each and ordered deported after they all pleaded guilty to entering Guyana illegally.
Yarilys Foucoult, Gilario Beltran, Danijie Martinez, Adriana Alfonso, Amber Orocopey and Inchro Milogros admitted to entering Guyana by sea and disembarking without the consent of an immigration officer on December 15th, 2017, at Eteringbang, Cuyuni River.
Police Prosecutor Sumeil Evans told Chief Magistrate Ann McLennan that on January 11th, ranks from the Vreed-en-Hoop Police Station….
To continue reading this article
Comments

WASHINGTON, (Reuters) – The world's most powerful government shut down today after President Donald Trump and the U.S.

-number of redundant workers at 4,763 The National Assembly yesterday approved nearly $2 billion to facilitate full severance by the end of January for a little more than 1,600 of the 4,763 sugar workers that have been made redundant.

Following criticism over government's handling of the restructuring of the Guyana Sugar Corporation (GuySuCo), President David Granger and members of his Cabinet yesterday met with the leadership of the Guyana Agricultural and General Workers' Union (GAWU) and the National Association of Agricultural, Commercial and Industrial Employees (NAACIE) to discuss the future of the sugar industry.
An 18-year-old woman succumbed on Thursday evening, one day after she was allegedly beaten by her common-law husband during an argument at Baramita, in Region One (Barima-Waini).
In his absence, Ganesh Chaitram, who was charged with raping a 10-year-old girl in 2016, was yesterday sentenced to life in prison after a jury found him guilty of the crime.