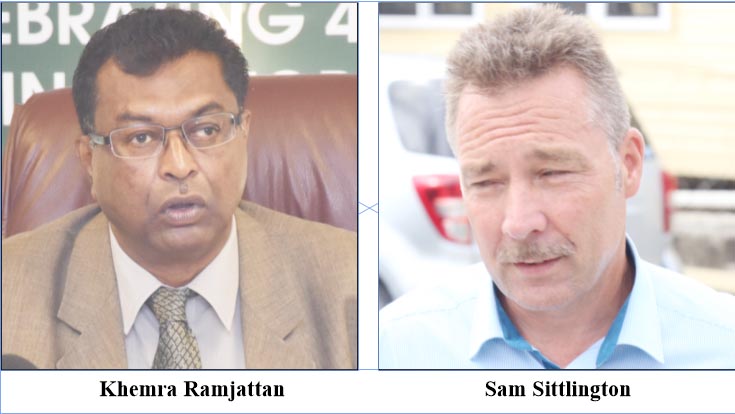 Cash-sniffing dogs are to be sourced from the United States as part of the campaign against money-laundering, according to Minister of Public Security Khemraj Ramjattan.
He was speaking to the Sunday Stabroek about recommendations that had been made by Irish crime expert Dr Sam Sittlington but which had not yet been implemented.
The Ministry of Public Security took heed of the recommendations made by Sittlington and has been working to have them implemented but the process takes time and money, said Ramjattan.
"Things here don't ….
To continue reading this article
Comments

Just days after its major oil find at the offshore Ranger-1 site in the Stabroek Block, ExxonMobil's subsidiary, EEPGL is preparing to begin drilling at the Pacora-1 well site.

WASHINGTON, (Reuters) – The world's most powerful government shut down today after President Donald Trump and the U.S.

-number of redundant workers at 4,763 The National Assembly yesterday approved nearly $2 billion to facilitate full severance by the end of January for a little more than 1,600 of the 4,763 sugar workers that have been made redundant.

Following criticism over government's handling of the restructuring of the Guyana Sugar Corporation (GuySuCo), President David Granger and members of his Cabinet yesterday met with the leadership of the Guyana Agricultural and General Workers' Union (GAWU) and the National Association of Agricultural, Commercial and Industrial Employees (NAACIE) to discuss the future of the sugar industry.
An 18-year-old woman succumbed on Thursday evening, one day after she was allegedly beaten by her common-law husband during an argument at Baramita, in Region One (Barima-Waini).