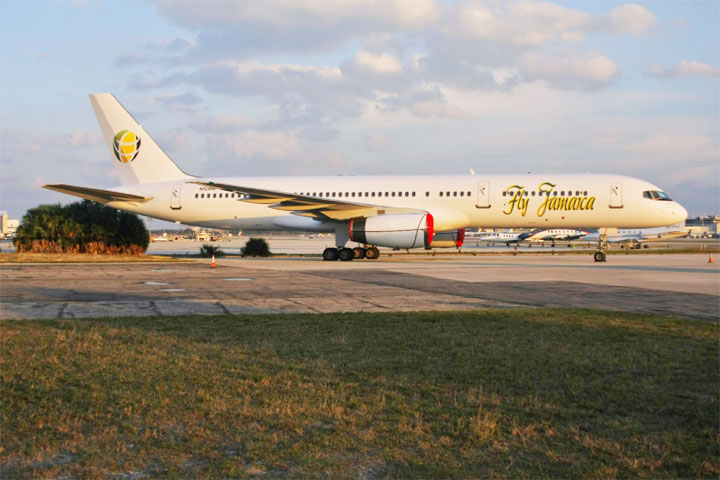 Fly Jamaica hopes to clear its passenger backlog today and return to normal operations tomorrow, according to its Commercial Operations Manager Carl Bowen.
He was yesterday offering an update on the delayed and cancelled flights that passengers traveling with the airline have been facing over the last week.  Fly Jamaica, which has Guyanese principals, has been affected by scheduled and unscheduled maintenance of its planes and a winter storm in New York.
Bowen noted that a flight is scheduled for this morning that would see passengers for both New York and Toronto being able to depart Guyana, thus clearing the backlog by more than 90%.
But even as the airline says it is ….
To continue reading this article
Comments

WASHINGTON, (Reuters) – The world's most powerful government shut down today after President Donald Trump and the U.S.

-number of redundant workers at 4,763 The National Assembly yesterday approved nearly $2 billion to facilitate full severance by the end of January for a little more than 1,600 of the 4,763 sugar workers that have been made redundant.

Following criticism over government's handling of the restructuring of the Guyana Sugar Corporation (GuySuCo), President David Granger and members of his Cabinet yesterday met with the leadership of the Guyana Agricultural and General Workers' Union (GAWU) and the National Association of Agricultural, Commercial and Industrial Employees (NAACIE) to discuss the future of the sugar industry.
An 18-year-old woman succumbed on Thursday evening, one day after she was allegedly beaten by her common-law husband during an argument at Baramita, in Region One (Barima-Waini).
In his absence, Ganesh Chaitram, who was charged with raping a 10-year-old girl in 2016, was yesterday sentenced to life in prison after a jury found him guilty of the crime.