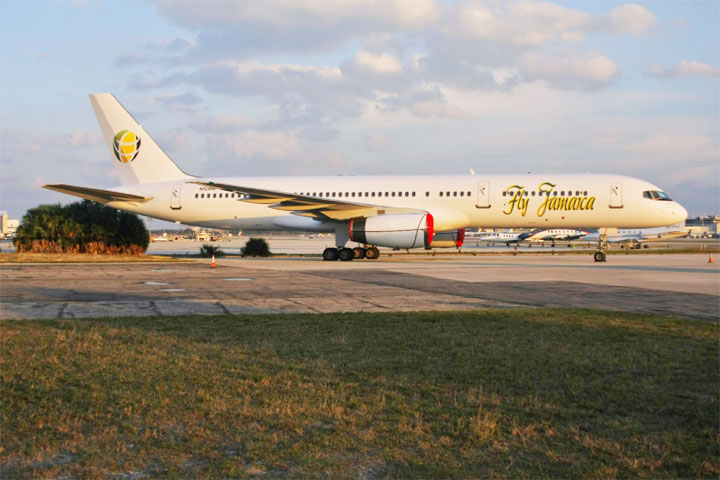 Fly Jamaica hopes to clear its passenger backlog today and return to normal operations tomorrow, according to its Commercial Operations Manager Carl Bowen.
He was yesterday offering an update on the delayed and cancelled flights that passengers traveling with the airline have been facing over the last week.  Fly Jamaica, which has Guyanese principals, has been affected by scheduled and unscheduled maintenance of its planes and a winter storm in New York.
Bowen noted that a flight is scheduled for this morning that would see passengers for both New York and Toronto being able to depart Guyana, thus clearing the backlog by more than 90%.
But even as the airline says it is ….
To continue reading this article
Comments


LONDON, , CMC – Under-fire West Indies Under-19s and their embattled captain, Emmanuel Stewart, have found backing from the historic Marylebone Cricket Club, in the controversial 'obstructing the field' dismissal of South African opener Jiveshan Pillay, during their ICC Youth World Cup match last Wednesday.

In what will be seen as a major development, President David Granger, along with members of  Cabinet, today, met with the President and members of the Guyana Agricultural and General Workers' Union (GAWU) and the National Association of Agricultural, Commercial and Industrial Employees (NAACIE) at the Ministry of the Presidency to discuss the future of the sugar industry.

Finance Minister Winston Jordan today moved in Parliament to amend the government's request for supplementary provisions which will allow some of the sugar workers made redundant to get their full severance at the end of January.

The Working People's Alliance (WPA) today announced its support for the government's restructuring of the sugar industry.