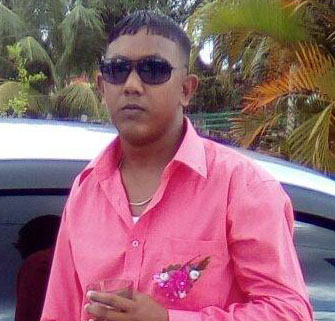 Ishwar Ramanah, the Kaneville machine operator who was shot during a robbery at his home last month, succumbed yesterday.
Ramanah, called 'Jack,' of 624 Macaw Drive, Kaneville, East Bank Demerara, was shot in the abdomen during the robbery, which occurred around 12.10 am on December 13th, 2017.
The attack was carried out by two gunmen, who invaded his home and robbed him of a $40,000 gold chain.
Afterward, Ramanah was rushed to the East Bank Demerara Regional Hospital, where he was treated before being transferred to the Georgetown Public Hospital (GPH). He underwent surgery and had been admitted as a patient of the Intensive Care Unit of the GPH.
Comments

Just days after its major oil find at the offshore Ranger-1 site in the Stabroek Block, ExxonMobil's subsidiary, EEPGL is preparing to begin drilling at the Pacora-1 well site.

WASHINGTON, (Reuters) – The world's most powerful government shut down today after President Donald Trump and the U.S.

-number of redundant workers at 4,763 The National Assembly yesterday approved nearly $2 billion to facilitate full severance by the end of January for a little more than 1,600 of the 4,763 sugar workers that have been made redundant.

Following criticism over government's handling of the restructuring of the Guyana Sugar Corporation (GuySuCo), President David Granger and members of his Cabinet yesterday met with the leadership of the Guyana Agricultural and General Workers' Union (GAWU) and the National Association of Agricultural, Commercial and Industrial Employees (NAACIE) to discuss the future of the sugar industry.
An 18-year-old woman succumbed on Thursday evening, one day after she was allegedly beaten by her common-law husband during an argument at Baramita, in Region One (Barima-Waini).