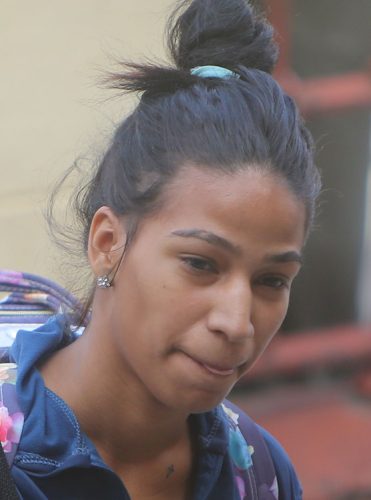 Two Venezuelan nationals were yesterday each fined $30,000 and ordered deported after they admitted to illegally entering Guyana.
The charges, which were read separately, alleged that Barbara Amundarain and Juline Perez on December 28th, 2017, at Lethem, entered Guyana by crossing a land frontier and failed to present themselves to an immigration officer.
They both pleaded guilty when they were brought before Chief Magistrate Ann McLennan in Georgetown.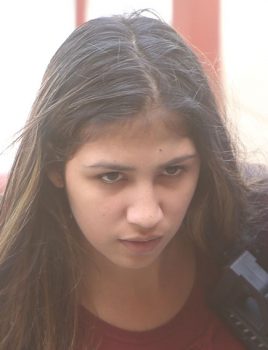 The prosecutor's case was that on January 16th, 2018, the women were in a bus on their way to Mabura when the vehicle was stopped by police. They were asked to present their passports during a subsequent search and it was found that the travel documents did not contain entry stamps. They were resultantly arrested.
After the women pleaded guilty, the magistrate fined them $30,000 each or four weeks in prison if they are unable to pay the fine. They will be escorted to the nearest port of exit after their fines are paid or the sentences are served.
Scores of Venezuelan nationals have recently been found here illegally as many have sought to flee the deteriorating economic conditions in their homeland.
Comments
An electrical contractor of Enmore/Hope, East Coast Demerara, who was robbed and shot about 1 pm today at Foulis, ECD, is presently admitted in a stable condition at a private medical institution in Georgetown, the police said today.

The recent poisoning of 18 bearing coconut trees by persons at Hope Estate was today condemned  by Minister of Agriculture, Noel Holder.
The Guyana Police Force is informing members of the public that in order to facilitate activities relating to the Mashramani float parade 2018 the following intersections will be closed to vehicular traffic from 6:00h until the end of the days' activities;Camp Street & Thomas land Albert Street & Wooldord Avenue Sandy Bobb & Vlissegen Road Sandy Bobb & J.B Singh Barr Street & Vlissengen Road Dowding & Vlissengen Road Station Street & Vlissengen Road Lamaha street & Vlissengen Road Woolford Avenue & Vlissengen Road Woolford & J.B Singh Anira & Irving Streets Laluni & Irving StreetsThe Following roads will also be closed to facilitate the float parade; u  Crown & Irving streets u  Almond & Irving Streets u  Forshaw & Irving Streets u  Church Street & Vlissengen Road u  North & Vlissengen Roads u  Regent Street & Vlissengen Road u  South & Vlissengen Road u  Brickdam & Vlissengen Road u  Homestretch Avenue & Vlissengen Road u  Hadfield & Vlissengen Road u  Mandela Avenue & Vlissengen Road  

(Trinidad Guardian) Joint police and Defence Force patrol camps are remaining in East Port-of-Spain permanently and will be supplemented as necessary, Minister in the Office of the Prime Minister Stuart Young says.

Auditor General Deodat Sharma says that he is awaiting some information from Homestretch Development Inc (HDI) before he completes his investigation of the controversial billion-dollar D'Urban Park Development Project.