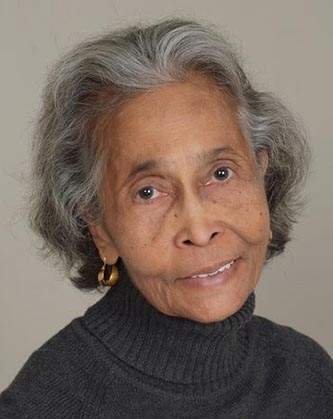 The University of Guyana (UG) has been gifted land and property in Berbice by a family to establish a perpetual bursary to support financially-challenged students.
The land and property, which UG has called the "first major philanthropic gift by an individual private family," was received from Mrs Rajdai Elizabeth Outar, a Guyanese now living in Scottsdale, Arizona, in the United States. It is said to be worth $5 million.
According to a statement issued yesterday by UG, the gifted property is expected to be developed or liquidated and the funds are to be invested within two years of the passing of the property to the university. Thereafter, it explained, up to 30% of the monies will be used in perpetuity to fund the Rajdai Elizabeth and Seobarran James Outar Bursary on an annual basis.


It added that the bursary is intended to support tuition, living expenses and books for outstanding students from Berbice and other areas who are unable to afford the cost of their education at the university in any discipline.
The statement noted that both Mrs Outar and her late husband, Seobarran James Outar, who grew up in Port Mourant, placed a great value on education, especially for their four children and grandchildren. The Outars left Guyana in the late 1970s for educational opportunities in the United States, it further noted, before adding that they never forgot where they got their start and looked for opportunities to give back to their home.
However, it was following Mr Outar's untimely passing in June, 2014, that Mrs Outar decided to gift a parcel of land and other remaining assets in Guyana to the university to establish the bursary. "Education is the cornerstone of life and higher education provides an opportunity to create leaders, advance knowledge and to improve society. My family and I hope that our gift will not only benefit worthy students but that it also will inspire other expatriate Guyanese to support talent development at a critical time in our nation's history," Mrs Outar is quoted as saying in the UG statement.
She also thanked Pro-fessor Paloma Mohamed, Deputy Vice-Chancellor Philanthropy, Alumni and Civic Engagement (PACE) and others at UG for helping to make the project a reality.
For her part, Mohamed also expressed gratitude to Mrs Outar and her family, and to her son O'Neil Outar, as well as to former Deputy Vice-Chancellor Elizabeth Ramlall, Christine Chowgrir and University Registrar Dr. Nigel Gravesande, who worked for several months with PACE to realise the project.
Meanwhile, UG Vice-Chancellor Prof. Ivelaw Griffith expressed gratitude for the donation while emphasising the need for private support to complement government funding of the university. "Mrs. Outar's gift provides an opportunity for the most talented students to have access to a world-class education regardless of their ability to pay. We hope that her generosity will serve as an example for others to follow. Gifts like Mrs Outar's have an impact not only on the recipient but also their families, their community, and society at large," he noted.
The statement said the Rajdai Elizabeth and Seobarran James Outar Bursary is expected to be administered through the university's Student Support Fund mechanism, which was recently set up to support students with financial challenges. It added that application materials, awards committee composition and the decision rubric for awards will be available on the University of Guyana's website once the funds become available.
UG is also advising anyone seeking more information on establishing a bursary at the university to contact the PACE office via email (pace@uog.edu.gy) or telephone (592-600-1442 and 1-347-985-9055).
Comments
President David Granger will not be attending the Twenty-Ninth Inter-sessional Meeting of The Conference of Heads of Government of the Caribbean Community (CARICOM) in Haiti beginning on Monday.

Mashramani celebrations ground to halt for several families yesterday afternoon, when approximately 30 persons lost their homes after a fire of unknown origin ripped through three Victoria Road, Plaisance properties, including an apartment building.

Minister of State Joseph Harmon says that the US$3 million settlement offer made by Hong Kong Golden Telecom Limited (HKGT) on the outstanding balance for its purchase of government shares in the Guyana Telephone and Telegraph Company (GTT) is being actively considered, but the government's goal is to recover the entire US$5 million that is owed.

Opposition Leader Bharrat Jagdeo on Thursday criticised government and Minister of Finance Winston Jordan on the heels of the announced plan to borrow cash from local banks to reopen two sugar estates and to fund critical current and capital Guyana Sugar Corporation (GuySuCo) programmes.
The private sector is upbeat about the nearly three dozen-odd opportunities recently advertised in the oil and gas sector as it goes some way towards meeting local content needs, according to Private Sector Commission (PSC) Chairman Eddie Boyer.