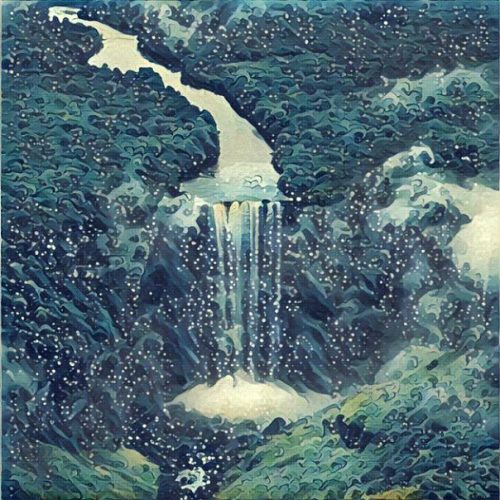 Those murals which decorate the Cheddi Jagan International Airport (CJIA) found new life when they were integrated into its expansion project, now CJIA is announcing that the project will also focus on the addition of new artwork conceptualized by some of the country's talented artists.
These new pieces will join those created by renowned Guyanese artist, Aubrey Williams in the new Arrival and Departure Terminals.
Stabroek News had reported in May 2017 that arrangements were being put in place to preserve and restore the murals by including them in the design and décor when the new and expanded US$150 million airport expansion project is completed.
At the time the Ministry of Public Infrastructure had indicated that efforts were being made to preserve the murals and that a report on recommendations to do so was being prepared.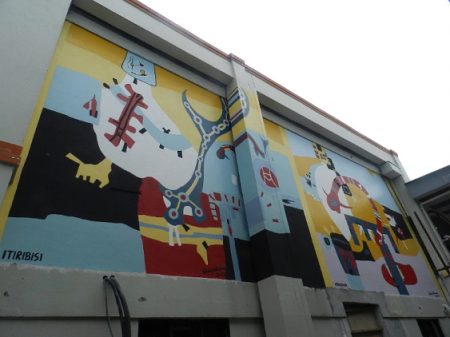 Five murals were painted at the CJIA and a decade ago, two were covered with concrete and other material in order to accommodate a new roof, which was designed to prevent water from leaking into the immigration department.
Williams' masterpieces represented the rich culture and heritage of Guyana's first inhabitants the Indigenous Peoples.
Another artist Philbert Gajadhar, who also has a mural of his own at the airport, had done some restoration on Williams's works. He along with two others have been tasked with the removal and restoration of the art pieces.
But while Gajadhar will assist in restorative works on Williams' pieces, his own mural at the airport will not remain. However, he has given the commitment to create another piece at another area of the new airport.
Comments
An electrical contractor of Enmore/Hope, East Coast Demerara, who was robbed and shot about 1 pm today at Foulis, ECD, is presently admitted in a stable condition at a private medical institution in Georgetown, the police said today.

The recent poisoning of 18 bearing coconut trees by persons at Hope Estate was today condemned  by Minister of Agriculture, Noel Holder.
The Guyana Police Force is informing members of the public that in order to facilitate activities relating to the Mashramani float parade 2018 the following intersections will be closed to vehicular traffic from 6:00h until the end of the days' activities;Camp Street & Thomas land Albert Street & Wooldord Avenue Sandy Bobb & Vlissegen Road Sandy Bobb & J.B Singh Barr Street & Vlissengen Road Dowding & Vlissengen Road Station Street & Vlissengen Road Lamaha street & Vlissengen Road Woolford Avenue & Vlissengen Road Woolford & J.B Singh Anira & Irving Streets Laluni & Irving StreetsThe Following roads will also be closed to facilitate the float parade; u  Crown & Irving streets u  Almond & Irving Streets u  Forshaw & Irving Streets u  Church Street & Vlissengen Road u  North & Vlissengen Roads u  Regent Street & Vlissengen Road u  South & Vlissengen Road u  Brickdam & Vlissengen Road u  Homestretch Avenue & Vlissengen Road u  Hadfield & Vlissengen Road u  Mandela Avenue & Vlissengen Road  

(Trinidad Guardian) Joint police and Defence Force patrol camps are remaining in East Port-of-Spain permanently and will be supplemented as necessary, Minister in the Office of the Prime Minister Stuart Young says.

Auditor General Deodat Sharma says that he is awaiting some information from Homestretch Development Inc (HDI) before he completes his investigation of the controversial billion-dollar D'Urban Park Development Project.