Nickela Craig-Singh, the woman who was arrested last Friday after the Customs Anti-Narcotic Unit (CANU) found over 10 pounds of cocaine in the ceiling of her Soesdyke home, was yesterday sentenced to four years in prison and fined over $14 million after pleading guilty to possession of the drug.
The charge against Craig-Singh, 50, also known as 'Nicky,' stated that on January 19th at Soesdyke Public Road, she had 5.196 kilogrammes of cocaine in her possession.
Craig-Singh pleaded guilty to the charge, which was read to her by Chief Magistrate Ann McLennan in Georgetown.
CANU Prosecutor Konyo Sandiford stated that on the day in question, CANU officers conducted a raid at Soesdyke. She said officers told Craig-Singh, who was the only occupant of her home, that they received information that she had a narcotic in her possession. She stated that the woman gave several oral confessions, in which she indicated that she had cocaine in her ceiling and that it had been brought to her by her brother.  The woman also took officers to the location of the substance and the CANU officers found five brick-like objects with whiteish substance suspected to be cocaine. Craig-Singh was then escorted to the CANU headquarters, where she gave a statement and signed it.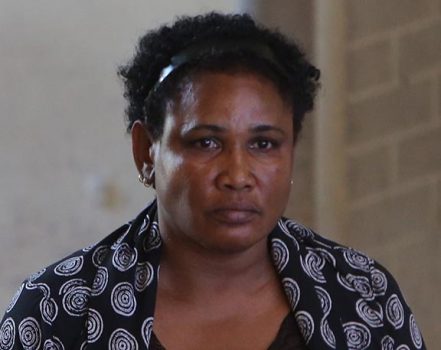 Craig-Singh, however, stated that when the CANU officers visited her home, she was confused and called the names of different persons. She further stated that a friend gave her the narcotics to keep.
After hearing the woman's account, Chief Magistrate McLennan sentenced her to four years and imposed a fine of $14,029,200, three times the street value of the narcotics.
It was previously reported that CANU agents arrested three persons, following the Soesdyke bust.
CANU had said that during questioning, Craig-Singh reportedly told the ranks that her brother, Junior Owen Singh, gave her the substance to keep. She also provided them with his whereabouts.
A search was then conducted at his place of residence, where a large sum of cash and vehicles were discovered. The man was questioned about where he obtained the cash and vehicles from and was unable to provide any useful information. As a result, he was taken into custody.
Comments

(Trinidad Guardian)  "Dwight, I forgive you." So stated reigning Chutney Soca Monarch Neval Chatelal in an open letter to former T&T and Manchester United striker Dwight Yorke yesterday, following the repayment of a $250,000 loan.

Fireworks in the background this morning after the Golden Arrowhead was hoisted at D'Urban Park marking the 48th anniversary of the country's Republican status.

The controversial Production Sharing Agreement (PSA) signed between the government and ExxonMobil's local subsidiary and partners is final and will not be subject to any changes, Minister of State Joseph Harmon said yesterday.

General Manager Holly Greaves yesterday said the National Insurance Scheme (NIS) is re-examining its investment in the Berbice Bridge after dismal returns over the past few years.
A gunman yesterday afternoon shot and robbed a senior CARICOM Secreta-riat employee after he left the Republic Bank (Guyana) Limited branch at Triumph, East Coast Demerara (ECD), in what is the most recent attack on the bank's customers.