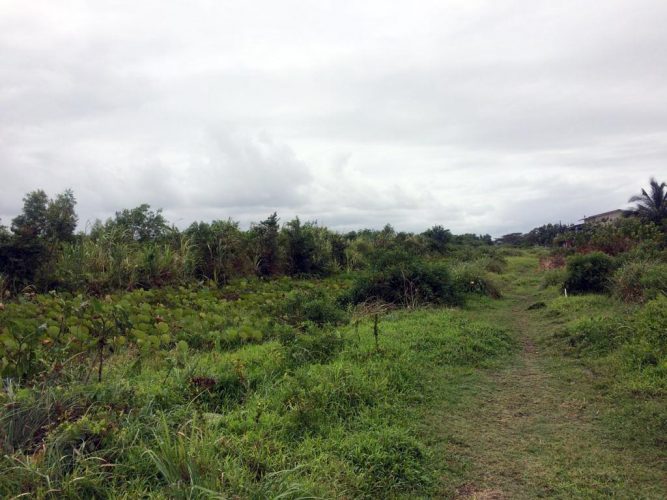 Georgetown's Town Clerk Royston King yesterday said that the Central Housing and Planning Authority (CH&PA) is yet to inform the Mayor and City Council (M&CC) of its plan to develop a portion of land located behind Cummings Lodge to relocate squatters.
The identified land is also a part of  Georgetown.
King told Stabroek News that the M&CC has not received any correspondence from the housing agency to develop the area. "We anticipate that once the plans are finalised the Central Housing and Planning Authority would engage us and we would be duly notified," King stated.
Lyndon Hilliman, constituency councillor of Constituency Six (Cummings Lodge North, Central & South, Pattensen/Turkeyen South), ….
To continue reading this article
Comments

(Trinidad Guardian) Former T&T and Manchester United footballer Dwight Yorke yesterday denied he entered into any contract with Chutney Monarch Neval Chatelal to loan him money to pay off a debt following his Island Vibe fete last year.

For the limited reopening of the Skeldon and Enmore sugar estates next month, government is in the process of borrowing some $10B to 15B from local commercial banks here, Minister of Finance Winston Jordan says.

A 38-year-old electrical contractor narrowly escaped death yesterday after he was shot and robbed of $600,000 by two motorcycle bandits who trailed him from a bank before cornering him at his Enmore, East Coast Demerara (ECD) worksite.
Guyana has registered its highest score on the Transparency International (TI) Corruption Index Report but even with a mark of 38 and ranking at 91 out of 180 countries it is still viewed as a very corrupt country.
Guyana's appeal over the constitutionality of presidential term limits will now be heard on March 12 by the Caribbean Court of Justice (CCJ), according to the Trinidad-based court's schedule of sittings.