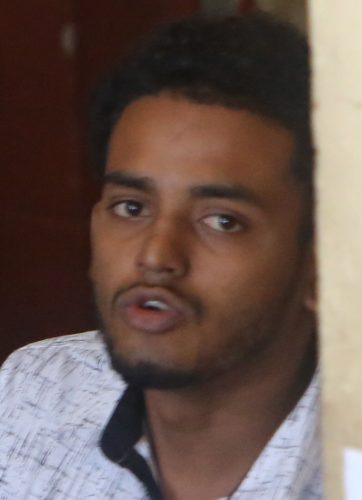 Following the discovery of a drug ring in at least two city secondary schools, a man was yesterday faced with two charges, including trafficking ecstasy to students.
Darrel John, 25, of Lot 141 Fifth Street, Alberttown, was read the two charges by Chief Magistrate Ann McLennan in Georgetown and he was subsequently granted his release on a total of $170,000 bail.
The first charge against John, said to be the owner of a taxi service, stated that on February 12th, at Lot 141 Fifth Street, Alberttown, he had two grammes of ecstasy in his possession.
The reading of the second charge was held in-camera as the listed complainants were minors. It was alleged that between December 1st, 2017 and January 21st, 2018, John trafficked ecstasy tablets to them.
The accused denied both charges.
Chief Magistrate McLennan later granted the accused $70,000 bail on the possession charge and $100,000 bail on the trafficking charge and adjourned the proceedings until February 22nd.
Stabroek News had previously reported that an investigation conducted by the Customs Anti-Narcotic Unit (CANU) had found that a group of students were selling the psychoactive drug ecstasy to peers inside Queen's College and North Georgetown Secondary.
After a Queen's College student fell sick in January, the source said, an internal investigation was conducted by a school official and the drug distribution ring was uncovered. Stabroek News was told that the police and CANU were called in and further investigations led them to North Georgetown Secondary.
John had previously been sentenced in September of 2016 to 48 months in jail after he was found guilty of unlawful possession of a revolver and matching ammunition. He was released early.
Comments

Three employees of the New Building Society were today released on self-bail after being arraigned before a Georgetown court on eight counts of unlawful confinement alleged to have occurred at its main branch.

HARARE, Zimbabwe, CMC – West Indies sneaked into next year's World Cup in England but barely, after needing the fortune of Duckworth-Lewis to beat Scotland by five runs in their final Super Six match of the ICC World Cup qualifiers here today.

GENEVA,  (Reuters) – Armed groups execute and torture civilians in Libya in almost complete impunity seven years after the revolution that toppled Muammar Gaddafi, the United Nations human rights office said on Wednesday.

A group of international researchers and petroleum policy advisors will today meet Cabinet ministers to discuss the emerging oil and gas sector and give insight into prudent preparations for the revenues that will be generated from the industry.

A 41-year old mother from Central Amelia's Ward, Linden, died on Monday evening, having reportedly suffered severe haemorrhaging after delivering a 10-pound baby at the Linden Hospital Complex.