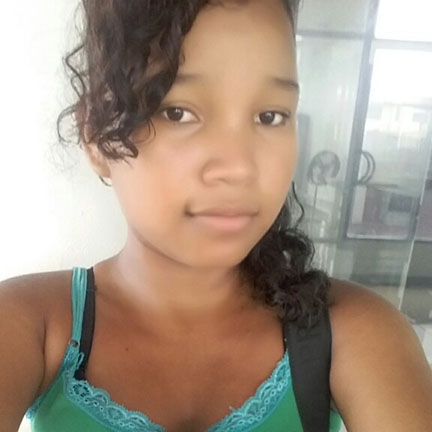 Susana Culpepper, 17, who was set afire, allegedly by her ex-boyfriend, is "not doing too well," according to her mother, who is appealing for assistance to cover the cost of the girl's recovery.
"We come from a poor family and you know it hard fuh we. She other sisters and brothers helping but she have to get good food, egg and fish and so and when the hospital ain't get a drug, we have to buy it outside.
Right now, she using a protein drink and is $14,000 fuh it and deh doctor say she guh be in here fuh like three months. Me don't know how we could afford it," Cheryl Benn, Culpepper's mother, told Stabroek News.
Benn was at the Georgetown Public Hospital Corporation (GPHC), where she has been spending her days since the February 3rd attack on her daughter.
She said her daughter is not "doing too well." "She had to get a surgery and she in so much pain and de doctor say she have to do another surgery," the mother of 14 continued.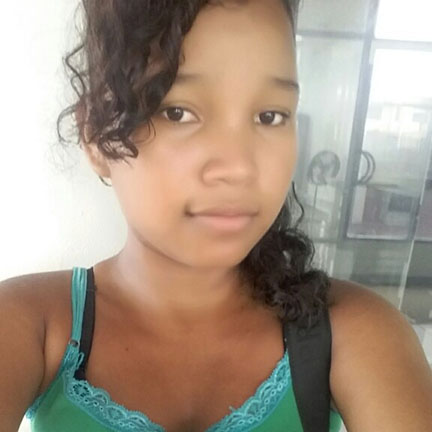 Benn added that it is difficult to witness the pain and discomfort her child is enduring daily and her only hope is that she pulls through.
"She talking but she can't do anything really fuh she self. Right now is like ah get a lil baby again. I have to bathe she, feed she and if she want go anywhere, I have to help she go. She can't walk on the one foot," Benn said.
Kyle Goddette, Culpepper's ex-boyfriend, has been charged with attempting to kill her. He is accused of throwing a 'channa bomb' at the home of Chavez Watson, where Culpepper, was present at the time. The explosive landed on a bed and burst into flames, resulting in Culpepper and Watson being burnt.
Goddette was arrested shortly after the attack but he later escaped and had to be turned over to the police by his parents days later.
Benn said Goddette was granted his release on $500,000 bail for the attempted murder charge. He faced another charge for allegedly escaping from police custody and he was granted $200,000 bail.
Benn has questioned why Goddette was granted bail when her daughter is still in a very serious condition in the hospital. "The other day she had to get four pints of blood. She not doing too good. How he could get bail when we don't even know if she guh make it? And he done get bail, dem pay that $700,000 and he deh out and me daughter in pain in de hospital," the woman lamented.
For anyone interested in helping, Culpepper's mother Cheryl Benn can be contacted on 664-5794.
Comments

Three employees of the New Building Society were today released on self-bail after being arraigned before a Georgetown court on eight counts of unlawful confinement alleged to have occurred at its main branch.

HARARE, Zimbabwe, CMC – West Indies sneaked into next year's World Cup in England but barely, after needing the fortune of Duckworth-Lewis to beat Scotland by five runs in their final Super Six match of the ICC World Cup qualifiers here today.

GENEVA,  (Reuters) – Armed groups execute and torture civilians in Libya in almost complete impunity seven years after the revolution that toppled Muammar Gaddafi, the United Nations human rights office said on Wednesday.

A group of international researchers and petroleum policy advisors will today meet Cabinet ministers to discuss the emerging oil and gas sector and give insight into prudent preparations for the revenues that will be generated from the industry.

A 41-year old mother from Central Amelia's Ward, Linden, died on Monday evening, having reportedly suffered severe haemorrhaging after delivering a 10-pound baby at the Linden Hospital Complex.