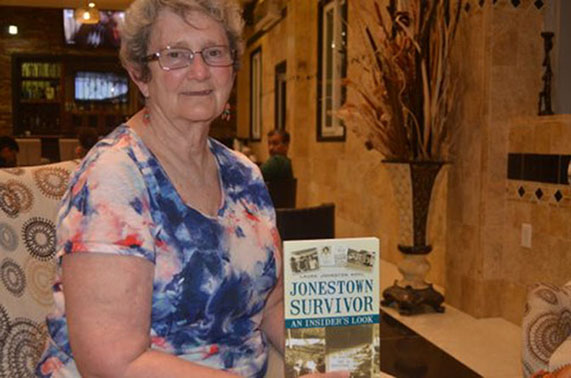 Two American women who survived the Jonestown tragedy on November 18, 1978 have finally returned to Guyana to show appreciation and have dialogue with the residents of the mainly Amerindian community.
Laura Johnston Kohl, 70, and Jordan Vilchez, 60, journeyed to Port Kaituma last Tuesday, 40 years later, for a meet and greet and to answer tough questions.
They didn't visit before because they tried to put the incident behind and not be reminded of that horrible day when the lives of over 900 people, including close relatives and acquaintances, were snuffed out…..
To continue reading this article
Comments

Under the agreement the APNU+AFC government signed with Tullow Guyana B.V. and Eco (Atlantic) Oil and Gas Incorporated, Guyana will receive a 1% royalty and a greater share of profits with increased production.
When the late president Janet Jagan's government awarded 600 offshore blocks to Esso Exploration and Production Guyana Limited (EEPGL) in 1999, a key factor was the then government's interest in attracting big name American investors who would help fend off Venezuela's decades-old claim to the Essequibo region, sources say.

Saying that Demerara Distillers Limited (DDL) is willing to negotiate the purchase of the Enmore Estate, Minister of Public Security Khemraj Ramjattan yesterday told a meeting at Adelphi Village, East Canje Berbice that government will ensure that each estate that is being divested is sold for the best price.

Former Georgetown Mayor and popular florist Compton Young died in hospital last Thursday and he is being remembered for his generosity and his dedicated efforts to ensuring that the city was kept clean.

Over a dozen of the residents displaced by the Mashramani Day fire at Victoria Road, Plaisance, East Coast of Demerara, are seeking the government's assistance to return to their normal lives.