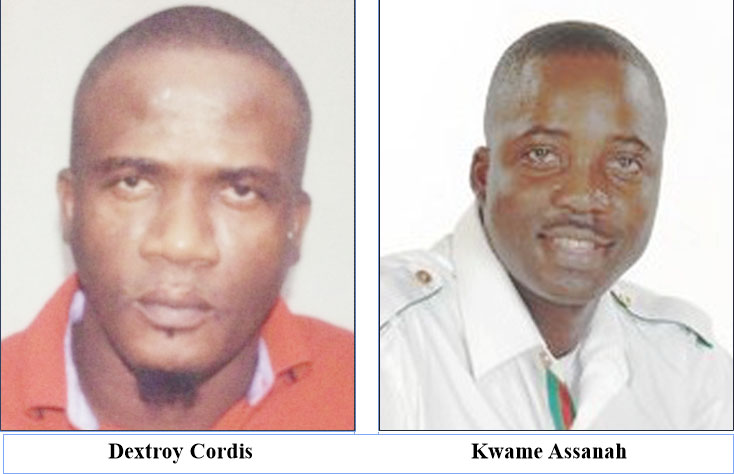 Autopsies performed on the remains of Dextroy Cordis, Errol Adams and Kwame Assanah, the three accused robbery suspects who were fatally shot by the police along the Seawall Public Road, in Georgetown last Thursday, have confirmed that they all died from multiple gunshot injuries
The autopsies was performed on Monday at the Georgetown Public Hospital mortuary by government pathologist Dr. Nehaul Singh.
Cordis, 46, called "Dottie" of Lot 4 Grove Public Road, East Bank Demerara, Adams, 57, called 'Dynamite,' of Dartmouth, Essequibo Coast and also of Buxton, East Coast Demerara, and Assanah a former soldier, of Buxton, were shot and killed last Thursday after police said they opened fire on ranks who had interrupted them during the commission of a robbery.
The Guyana Police Force, in a statement, has said both Cordis and Assanah were identified to them as "two suspicious looking characters" spotted in a car in the vicinity of Scotiabank around 10.30 am last Thursday, before later trailing a bank customer to the seawall location.
"At this time the two suspicious looking characters in the motorcar drove up to the customer's vehicle and exited, one brandishing a small arm at the customer," the statement said.
"At the same time the police anti-crime patrol, which by now was in close proximity called out to the suspicious looking characters but the one who was armed discharged several rounds at the police who returned fire," it added
As a result, Cordis and Assanah were fatally shot.
The statement went on to say that seconds after the exchange of fire, two men were spotted on a CG motorbike near the dead men's vehicle and one of them opened fired on the police, who again returned fire.
As a result, police say Adams was fatally shot, while his accomplice sped away on the bike.
Commissioner of Police (ag) David Ramnarine on Monday told reporters that the shooting was justified.
"The specific details can always be debated but at the end of the day the evidence is there that they were part of a criminal enterprise. So, whatever specific actions they might have played on the day in question…you cannot escape the point… it is inescapable, the fact is they were part and parcel of an arrangement to commit a criminal act with some serious consequences and I am happy that has been aborted," Ramnarine had said.
The acting Top Cop also warned that failure to swiftly apprehend the lone escaped suspect could result in an act of retribution.
He said efforts are being made to apprehend the suspect who fled on a motorcycle, while noting that he is known to the police. "We have some information on him, we have a place and if we don't get to him—from a law enforcement perspective, quite early—the information suggests that there may be an act of retribution," he disclosed.
Comments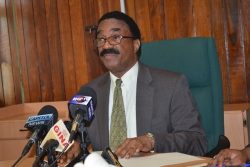 Attorney General Basil Williams SC today condemned private criminal charges brought by PPP/C MPs against two government ministers as "malicious".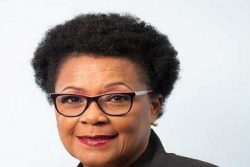 (Barbados Nation) Caribbean governments are being encouraged to revisit the level of taxation on airline tickets.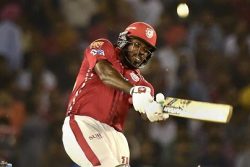 KOLKATA, India, CMC – Talismanic West Indies opener Chris Gayle uncorked another gem of a half-century as Kings XI Punjab beat Kolkata Knight Riders by nine wickets under Duckworth/Lewis, to storm to the top of the Indian Premier League standings here today.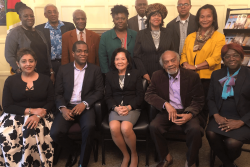 First Lady, Sandra Granger on Tuesday received a donation of £2000 from the Guyana United Kingdom (UK) Social Development Association (GUSDA) in support of her activities aimed at empowering women and girls in Guyana.