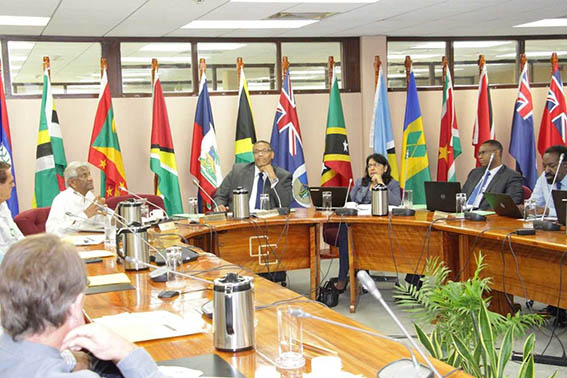 Regional poultry producers have expressed concern at the non-adoption of specifications for their meat and feeds which had been developed by the standards body, CROSQ and approved.
At a meeting on Monday, CARICOM officials heard members of the CARICOM Poultry Association (CPA) say that they had been in dialogue with the United States Department of Agriculture for these standards devised by the CARICOM Regional Organisation for Standards and Quality (CROSQ) to be met on products exported to the region. To ensure that goods of the highest quality are circulating in CARICOM, the CPA is emphasising labelling of poultry and poultry products with the date of slaughter so that sub-standard products do not enter the Region.
A release from the CARICOM Secretariat yesterday said that the CPA representatives told the Secretariat team that poultry producers were making inroads in the fast-growing area of value-added offerings such as pre-seasoned, ready-to-cook, and fully-cooked products. In this regard, the Association identified jerk, curried and other regional indigenous seasoned meat as its greatest potential for export…..
To continue reading this article
Your subscription helps to support free press.
The ePaper, iOS and Android apps are included.
Comments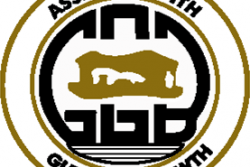 Following continuing concerns over health dangers from mercury, the Guyana Gold Board's laboratory at Upper Brickdam will close at the end of business today.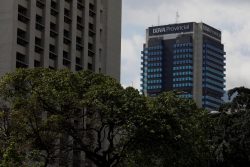 CARACAS,  (Reuters) – Venezuela's hyperinflation has turned the struggling OPEC nation's once-powerful banks into warehouses of useless cash that are worth a total of only $40 million, according to a Reuters analysis of regulatory data.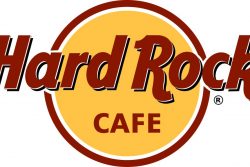 MovieTowne Guyana today announced that international restaurant chain Hard Rock Café will be one of its tenants when it opens up at Turkeyen.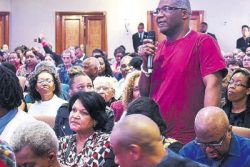 (Trinidad Guardian) Prime Minister Dr Keith Rowley yesterday urged T&T nationals in the United Kingdom to return home and help fight crime by sharing their experiences and expertise.