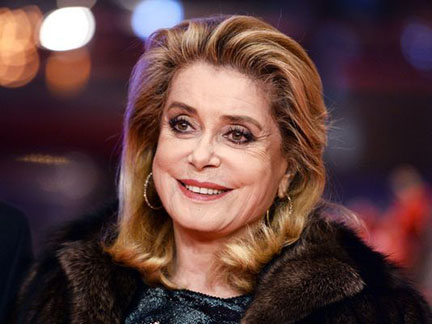 PARIS, (Reuters) – Actress Catherine Deneuve and 99 other French women on Tuesday denounced a backlash against men following the Harvey Weinstein scandal, saying the #Metoo campaign against sexual harassment amounted to "puritanism" and was fuelled by a "hatred of men."
In the aftermath of accusations against the U.S. movie producer, millions of women took to social media to share their stories of being sexually harassed or assaulted, using the #Metoo hastag worldwide or #SquealOnYourPig (#balancetonporc)in France.
"This urge to send men to the slaughterhouse, instead of helping women be more autonomous, helps the enemies of sexual freedom," the 100 women, including 74-year old Deneuve, one of France's most famous screen stars, said in a column published by Le Monde daily.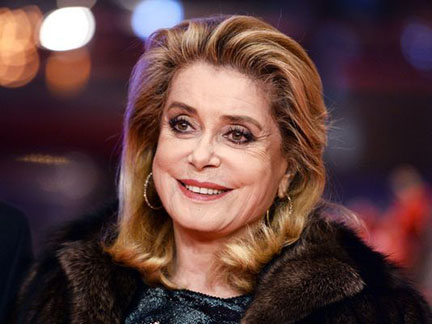 The man's right to "pester" a woman was an essential part of sexual freedom, they said, describing the campaign as "puritanism".
Marlene Schiappa, the French minister tasked with cracking down on violence against women, said in a comment to Reuters that the Weinstein scandal forced a rethink of attitudes towards sexual harassment in France, a country that cherishes its self-image as the land of seduction and romance.
Schiappa kicked off nationwide consultations on a law that is due to include steps to fight sexual harassment on the streets as well as extend the statute of limitation for rape of minors.
In late October, protesters in Paris disrupted the opening of a retrospective of Roman Polanski's work following new rape allegations against the French-Polish film director.
But for Deneuve and the other signatories of the letter, including writers and journalists, this went too far.
"This vigilante (online) justice has punished men in their jobs, forced some to resign, when all they did was touch a knee, try to steal a kiss, talk about 'intimate' matters in a work diner," they wrote.
"We defend a right to pester, which is vital to sexual freedom," they said.
Comments

SAN FRANCISCO,  (Reuters) – A Chevron attorney said in court yesterday that the company supports scientific conclusions that humans are causing climate change, a response to a lawsuit that accuses five major energy producers of misleading the public for years about their role in global warming.
SAN FRANCISCO,  (Reuters) – Facebook Inc Chief Executive Mark Zuckerberg said yesterday that his company made mistakes in how it handled data belonging to 50 million of its users and promised tougher steps to restrict developers' access to such information.
SAO PAULO/BRASILIA,  (Reuters) – A power outage struck large swaths of Brazil yesterday, affecting tens of millions of people, especially in the country's northern and northeastern regions where the system remains "practically collapsed," according to an official.

PFLUGERVILLE, Texas,  (Reuters) – The Texas man who carried out a three-week bombing spree made a 25-minute video "confession" on his phone, which was recovered after he blew himself up yesterday as police were closing in to make an arrest, police said.
CARACAS,  (Reuters) – The Miss Venezuela beauty pageant said  yesterday it will investigate possible unethical conduct by its contestants following a vitriolic social media spat that saw former participants accusing each other of inappropriate behavior.