LUANDA, (Reuters) – Angolan President Joao Lourenço removed the son of his long-serving predecessor Jose Eduardo dos Santos as head of the country's $5 billion sovereign wealth fund yesterday, the latest in a series of moves that sidelined dos Santos allies.
Lourenço, who took office in September when dos Santos stepped down after nearly four decades in power, has swiftly wrested control of key areas of the state by pushing aside powerful figures associated with his predecessor.
He announced on Wednesday that he was replacing the board of the fund, including its head Jose Filomeno dos Santos, after an external inquiry into the fund's performance and governance.
The new board chairman was named as Carlos Alberto Lopes, a former finance minister.
Last month Lourenço dismissed the former president's daughter Isabel dos Santos as chairwoman of the state oil company Sonangol, replacing her with Carlos Saturnino, an oil industry veteran.
Lourenço has also appointed allies and former prime ministers Lopo Fortunato Ferreira do Nascimento and José Carlos Marcolino Moco as non-executive directors of Sonangol, further solidifying his power within the company.
Oil accounts for a third of Angola's gross domestic product and more than 95 percent of its exports, according to the World Bank, making the leadership of Sonangol one of the most important and powerful jobs in the southwest African country.
Comments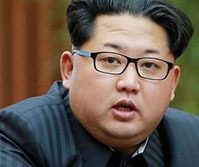 SEOUL,  (Reuters) – North Korea will immediately suspend nuclear and missile tests and abolish a nuclear test site in a bid to pursue economic growth and peace on the Korean peninsula, the North's state media said yesterday, ahead of planned summits with South Korea and the United States.
WASHINGTON,  (Reuters) – The Democratic Party sued the Russian government, U.S. President Donald Trump's campaign and WikiLeaks yesterday, charging that they carried out a wide-ranging conspiracy to influence the 2016 U.S.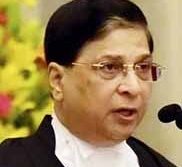 NEW DELHI,  (Reuters) – India's opposition parties launched an unprecedented bid to impeach the top judge yesterday, accusing him of failing to protect the independence of the judiciary from executive interference, among other charges.
PALERMO, Italy,  (Reuters) – An Italian court convicted former high-ranking state officials and mob bosses yesterday for holding secret negotiations in the early 1990s following a devastating wave of mafia murders and bombings.