(Reuters) – U.S. immigration authorities said on Saturday that it will resume accepting requests under a programme that shields young people brought to the United States illegally from deportation after a court order blocked a government decision to end the programme.
The U.S. Citizenship and Immigration Services said on its website that people who previously received a grant of protection under the Deferred Action of Childhood Arrivals (DACA) may apply for a renewal under the terms in place before it was rescinded in September.

The announcement comes after a U.S. judge on Thursday temporarily blocked a decision by President Donald Trump to end DACA later this year. Congress is debating whether or not to write new legislation that would grant legal status to these immigrants that were brought to the U.S. as children and remain illegally.
Former President Barack Obama enacted DACA to keep the undocumented immigrants, known as dreamers, from being deported.
The immigration office said that deferments under DACA do not confer legal residency but gives prosecutors discretion on enforcing immigration laws.
Comments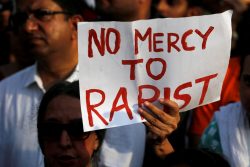 NEW DELHI,  (Reuters) – India's cabinet today approved the death penalty for rapists of girls below the age of 12, after Prime Minister Narendra Modi held an emergency meeting in response to nationwide outrage in the wake of a series of cases.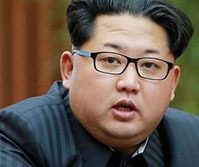 SEOUL,  (Reuters) – North Korea will immediately suspend nuclear and missile tests and abolish a nuclear test site in a bid to pursue economic growth and peace on the Korean peninsula, the North's state media said yesterday, ahead of planned summits with South Korea and the United States.
WASHINGTON,  (Reuters) – The Democratic Party sued the Russian government, U.S. President Donald Trump's campaign and WikiLeaks yesterday, charging that they carried out a wide-ranging conspiracy to influence the 2016 U.S.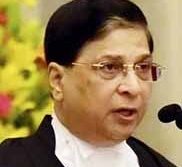 NEW DELHI,  (Reuters) – India's opposition parties launched an unprecedented bid to impeach the top judge yesterday, accusing him of failing to protect the independence of the judiciary from executive interference, among other charges.