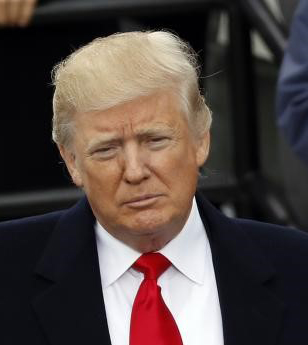 WASHINGTON (Reuters) – President Donald Trump and Republican lawmakers took a tough stance on Saturday after the US Congress failed to fund federal agencies, saying they would not negotiate on immigration until Democrats help end the government shutdown.
Funding for federal agencies ran out at midnight with no agreement in Congress, meaning the second year of Trump's presidency began without a fully functioning government.
Lawmakers failed to resolve an impasse over Democrats' demands that any short-term spending legislation include protections for young undocumented immigrants.
US government workers were told to stay home or, in some cases, work without pay until new funding is approved in the first federal government shutdown since a 16-day funding lapse in October 2013.
A trip by Trump and some Cabinet members to the World Economic Forum in Davos, Switzer-land, was in flux, White House budget director Mick Mulvaney said, with the situation being assess-ed on a day to day basis.
The Republican-controlled Senate and House of Representatives held rare weekend sessions on Saturday, facing a political crisis that could have an impact on congressional elections in November.
"Negotiating with President Trump is like negotiating with Jell-O," said Schumer, who met Trump at the White House on Friday for a 90-minute meeting that had briefly raised hopes. "It's impossible to negotiate with a constantly moving target."
Around the Web