BEIJING, (Reuters) – China's top newspaper, decrying Washington as a trouble-maker, said yesterday U.S. moves in the South China Sea like last week's freedom of navigation operation will only cause China to strengthen its deployments in the disputed waterway.
China's foreign ministry said the USS Hopper, a destroyer, came within 12 nautical miles of Huangyan island, which is better known as the Scarborough Shoal and is subject to a rival claim by the Philippines, a historic ally of the United States.
It was the latest U.S. naval operation challenging extensive Chinese claims in the South China Sea and came even as President Donald Trump's administration seeks Chinese cooperation in dealing with North Korea's missile and nuclear programmes.
The ruling Communist Party's official People's Daily said in a commentary that, with the situation generally improving in the South China Sea, it was clear that the United States was the one militarising the region.
"Against this backdrop of peace and cooperation, a U.S. ship wantonly provoking trouble is single-minded to the point of recklessness," the paper said.
"If the relevant party once more makes trouble out of nothing and causes tensions, then it will only cause China to reach this conclusion: in order to earnestly protect peace in the South China Sea, China must strengthen and speed up the building of its abilities there," it said.
The commentary was published under the pen name "Zhong Sheng", meaning "Voice of China", which is often used to give the paper's view on foreign policy issues.
The widely read Global Times tabloid, published by the People's Daily, said in an editorial on Monday China's control of the South China Sea is only growing and it is well placed to react to U.S. "provocations".
"As China's military size and quality improve, so does its control of the South China Sea," it said. "China is able to send more naval vessels as a response and can take steps like militarising islands."
The Scarborough Shoal is located within the Philippines' 200 nautical mile Exclusive Economic Zone but an international tribunal in 2016 ruled that it is a traditional fishing ground that no one country has sole rights to exploit.
The U.S. military says it carries out "freedom of navigation" operations throughout the world, including in areas claimed by allies, and that they are separate from political considerations.
The Pentagon has not commented directly on the latest patrol but said such operations are routine.
Comments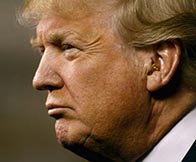 PALM BEACH, Fla./WASHINGTON,  (Reuters) – The White House said yesterday that President Donald Trump supports efforts to improve federal background checks for gun purchases, days after a shooting at a Florida school killed 17 people.

RIGA, (Reuters) – Latvia's ABLV Bank sought emergency support yesterday after U.S. officials accused it of helping breach North Korean sanctions while the country's central bank chief faced bribery allegations, turning up the spotlight on its financial system.
CARACAS,  (Reuters) – Leaders of Venezuela's opposition coalition appeared likely yesterday to decide on a boycott of the April presidential election, believing authorities have rigged it for President Nicolas Maduro and his ruling socialists.
MEXICO CITY,  (Reuters) – Venezuela's political situation could well be on the agenda during a trip by Mexico's foreign minister to Jamaica next month during which Mexican oil sales are likely to be discussed, Jamaica's foreign minister told Reuters yesterday.
LONDON, (Reuters) – A new British party inspired by French President Emmanuel Macron's movement launched a campaign yesterday to thwart Brexit by convincing lawmakers to block any EU withdrawal deal Prime Minister Theresa May can strike.