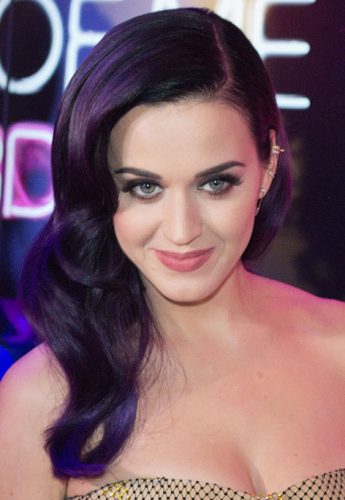 (Reuters) – An 89-year-old Roman Catholic nun who has battled pop star Katy Perry for years over the sale of a Los Angeles convent collapsed and died during a court appearance, according to media reports and supporters.
Sister Catherine Rose Holzman, one of two aging nuns who were fighting the sale of the 8-acre (3-hectare) convent, died on Friday during related legal proceedings in Los Angeles County Court, Fox affiliate KTTV reported.
"To Katy Perry, please stop. It's not doing anyone any good except hurting a lot of people," Holzman had earlier told KTTV as she entered the courthouse with Sister Rita Callanan.
On Saturday a website set up to back the nuns' legal battle carried a picture of Holzman with the caption, "Rest with the angels our most precious treasure."
A spokeswoman for Perry, one of the world's top-selling pop stars, did not immediately respond to a request for comment. The Los Angeles County medical examiner and the Archdiocese of Los Angeles did not respond to queries about the cause of death.
At the centre of the legal dispute is the property Holzman and other members of the Sisters of the Immaculate Heart of Mary had once lived in.
Holzman and Cullanan, among five nuns who had lived at the convent, had sought to sell the property for $15.5 million to restaurateur Dana Hollister, who wanted to convert the property into a hotel.
The Archdiocese of Los Angeles sued to block the sale in 2015, arguing the nuns did not have authority to sell the property to Hollister.
A judge ruled in 2016 that the sale was invalid, paving the way for Perry to buy the site from the archdiocese.
Comments

BEIJING/SHANGHAI,  (Reuters) – China urged the United States yesterday to "pull back from the brink" as President Donald Trump's plans for tariffs on up to $60 billion in Chinese goods moved the world's two largest economies closer to a trade war.
ACCRA, (Reuters) – Ghana's parliament last  night ratified a deal granting "unimpeded" access to the United States to deploy troops and military equipment in the West African nation in a vote boycotted by the opposition, legislators said.

WASHINGTON,  (Reuters) – Former Playboy model Karen McDougal, who claims to have had a 10-month affair with U.S.
VANCOUVER/LUSAKA,  (Reuters) – First Quantum Minerals said on Tuesday that Zambia's tax agency had slapped it with 76.5 billion Zambian kwacha ($8.04 billion) bill for unpaid import duties, a potentially huge blow for the Canadian miner that earns most its profit in the southern African country.
MADRID,  (Reuters) – Twenty-five Catalan leaders will be tried for rebellion, embezzlement or disobeying the state, Spain's Supreme Court ruled on Friday, in a sharp escalation of legal action against separatists in the northeastern region.